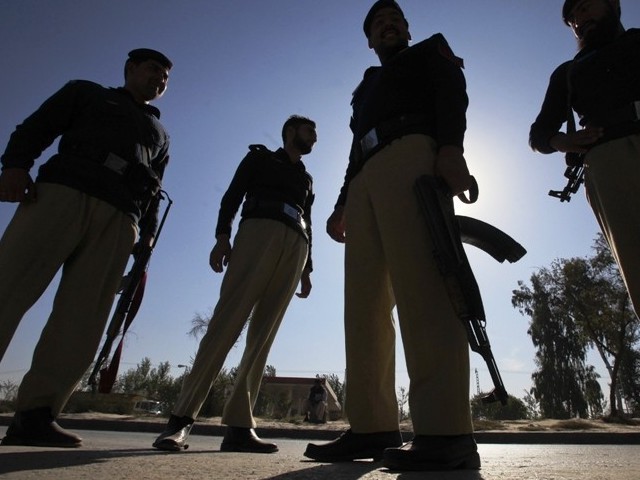 ---
PESHAWAR:



Hundreds of community police constables have not been paid the previous month's salary as their contracts in Peshawar district have expired. These officers are mainly deployed at the outposts of rural police stations.




Most of the community police constables have been deployed along the border of Khyber Agency with Mattani and Badhaber – considered one of the toughest jobs.




Talking to The Express Tribune, community police constables said they were normally paid on the first of every month – but not this time.

"We were recruited on a two-year contract which expired a year ago. Since then we have been given extensions," said one constable. "We receive Rs10,000 per month although we have the hardest jobs. Many community constables have been killed in bomb attacks targeting the police in recent years."

When contacted, a senior police official confirmed the contracts of community police constables expired a year ago after which they were working on extensions.

"We normally give them a six-month extension and the last one expired in June, but the home department has yet to approve their new contract, hence the delay in salaries," he explained on condition of anonymity.

According to the senior official, the matter has been resolved and community police constable should be paid before Eidul Fitr.

At the moment, there are 1,650 community police personnel in the district.

"In the past, there were at least 2,500 community constables, but most of them left the job and now only 1,650 remain on our payroll at Rs10,000 a month," informed the official. Since these are re-contractual hires, they could be fired at any given moment if found involved in corruption, he added. "So far they have been given an extension till December 2013."




There are at least 200 community police constables at Badhaber police station alone. These constables were originally hired to be deployed at police stations native to their residence. However, new restrictions maintain no constable can be deployed at a station which falls in the same area as his residence, resulting in the transfer of community officials to
other stations.

Published in The Express Tribune, August 8th, 2013.
COMMENTS (2)
Comments are moderated and generally will be posted if they are on-topic and not abusive.
For more information, please see our Comments FAQ