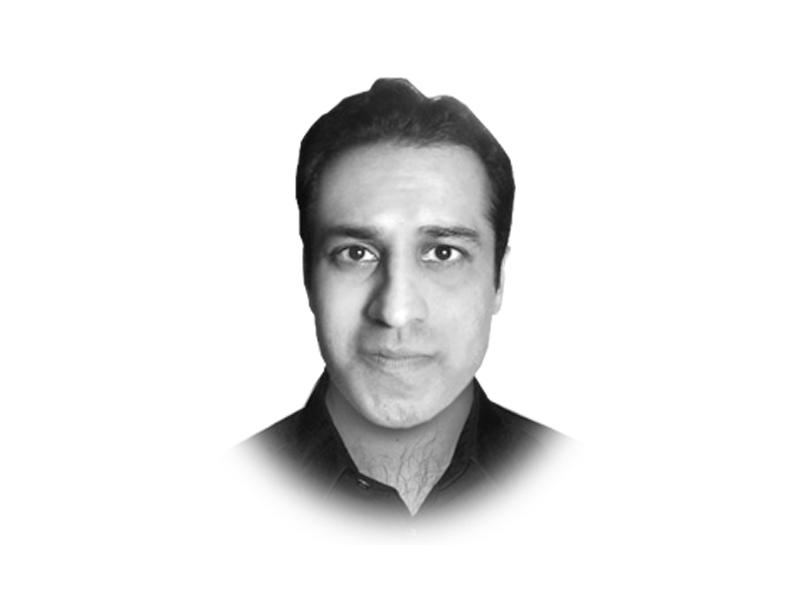 ---
After Malala Yousufzai addressed the UN General Assembly last month, a prominent Pakistani politician tweeted that the speech could have been better and seemed to have been "written for global consumption". Malala, he said, "tried to please everyone at home and abroad."

The young woman's attempt to be many things to many people is no easy feat. It is, in fact, one of her strengths. Malala — with her father's guidance — aims to leverage her status as a global symbol to produce change in Pakistan and beyond. The change she seeks is universal education for girls and boys.

Sadly, the sexagenarian was not the teenager's sole critic that week. Indeed, his defensiveness seems to be representative of a sizable number of Pakistanis who appear to be confused about their role in their own country, and their country's role in the world. We see this conflict in debates over dual nationality, ethnic identity and foreign policy. There is, for example, often a resentment and mistrust of Pakistanis and persons of Pakistani origin who live abroad — especially those who are succesful. And this has produced a closing of the Pakistani mind and a reactionary, hypernationalistic mindset representing a critical, overly vocal mass that, thankfully, has not yet become a majority.

The spirit of Malala's UN address offers an antidote to this dangerous insularity. As political rhetoric, her speech was artful. She displayed her many selves before the gathering. Malala mentioned the Holy Prophet (pbuh), the Quaid-e-Azam, Bacha Khan, Gandhi, Mother Teresa and Mandela as sources of inspiration. With this variety, we saw Malala the Muslim, Malala the Pakistani, Malala the Pashtun, Malala the South Asian, Malala the young woman, and Malala the global citizen. Instead of situating herself in a single camp, Malala has embraced them all. And the central message of her campaign is one that should be acceptable to them all.

Malala's peers, the current generation of young Pakistanis, must, too, learn to match their love for the country with a cultural dexterity that allows them to communicate with a global audience and be part of something bigger. They have a responsibility to not only build the Pakistan their forefathers failed to build, but also contribute to a global conversation and to causes that extend far beyond the borders of Pakistan. Doing so would not make them any less Pakistani or Muslim. Instead, it would amplify their sense of humanity and give them a taste of what the competition is like elsewhere.

That taste would be quite bitter. Take South Korea, for example, where families spend $17 billion a year on tutoring services for students as entry into universities there is fiercely competitive. Its world class educational institutions and reverence for education being deeply embedded in the culture have helped drive South Korea from a poor, agricultural society to a G-20 member and a manufacturing and technological powerhouse. With a poor record of education, especially in the case of girls, Pakistan is a long way from developing its own Hyundai or Samsung. Simply put, Pakistan cannot succeed in the global economy when too many of its girls are pulled out of school upon puberty or when so many young women attain medical degrees, but are only allowed to make use of them in the rishta market, instead of the labour market.

Rather than causing defensiveness, Malala's rise to international prominence should give Pakistanis a sense of pride. She, like many of her compatriots, has withstood the test of adversity to emerge as an amazingly strong human being. But at the same time, the case of Malala should inspire Pakistanis to look within and measure where Pakistan really stands when it comes to its aspirations for itself, in comparison with the rest of the world.

Over the last 30 years, nearly 700 million people have been lifted out of poverty worldwide. The East is experiencing a boom in human and financial capital unseen in centuries. There are many models of reform to learn from. But, for Pakistan to exploit this wealth of knowledge, it must develop greater honesty, humility and literacy. And it must shed its defensiveness and misplaced pride.

Published in The Express Tribune, August 8th, 2013.

Like Opinion & Editorial on Facebook, follow @ETOpEd on Twitter to receive all updates on all our daily pieces.