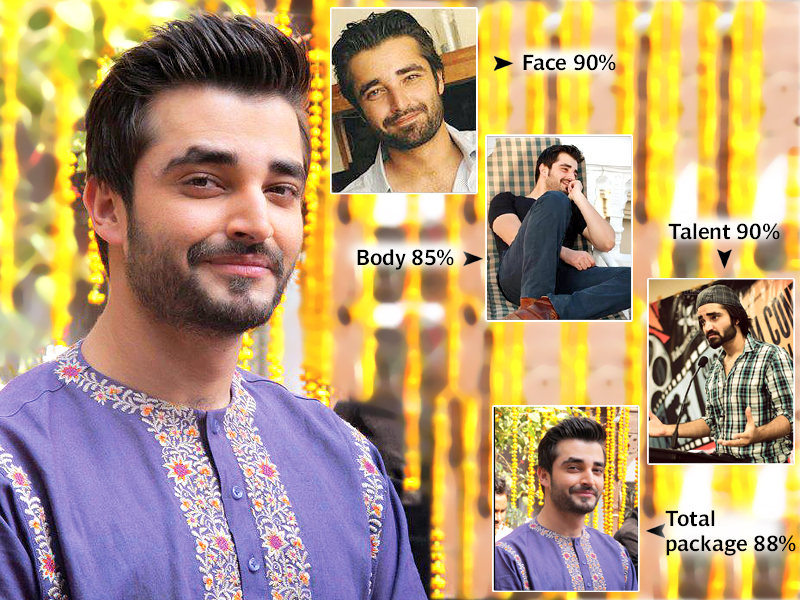 ---


Status: Single

Born: Multan, Pakistan

Birthday: 23rd June




Who is he?

This hunk-a-licious actor barely needs an introduction! If you missed his many theatre appearances over the last decade, you will definitely recognise him as the dapper young gentleman from the Cadbury's Chocolate advertisements where his lustrous locks, smiling eyes and rugged appeal, looking like a real prince in royal purple! His Punjabi munda has kept us captivated ever since and will soon be setting the silver-screen on fire in the upcoming Waar and Mein Houn Shahid Afridi. Mind you, it is not just acting that drives Hamza; he is equally as passionate about all aspects of movies and has served as an artist, director, writer and producer as well whilst working to support amateur film-makers in Pakistan. As if his acting prowess isn't enough to make us swoon!

Why we love him

There is just something about his alpha male looks, twinkling eyes and powerful and mature persona that we simply cannot get enough of. Like our very own Christian Bale, Hamza keeps our eyes glued to our television sets every time makes an appearance and we are quite in awe of the oodles of charm he has up his sleeve. Let's just say that if Hamza was offering us a Dairy Milk bar, we would never, ever, ever say no.




Despite his dreamy face spamming commercials and billboards across the nation, Hamza remains true to himself and his goal which is to share his stories through the lense and revive Pakistani cinema forever, so much so that he gave up on a career in the police to pursue his dream of film-making! He is also fiercely patriotic and moved back from the US after completing his education for the love and compassion he feels for it. Really... is there anything about this guy that isn't perfect?




What you didn't know about him

Hamza is passionate about motorbikes. Nonetheless, he sold of his prized personal bike in order to accumulate funding for his debut film venture 'Mudhouse and the Golden Doll." Are you thinking 'aww' yet because we are!

He is particularly interested in Iranian films and history and loves to watch the History Channel in his free time.




Hamza confesses he has never been in love and despite being a total flirt, he hopes to one day find 'the one' so he too can experience it. So ladies...those of you who relish the uber manly, artist with oodles of talent and intellect to match, you know where to look.




Published in The Express Tribune, Ms T, August 9th, 2013.

Like MsT on Facebook, follow @TribmagMsT on Twitter for your dose of girl talk.