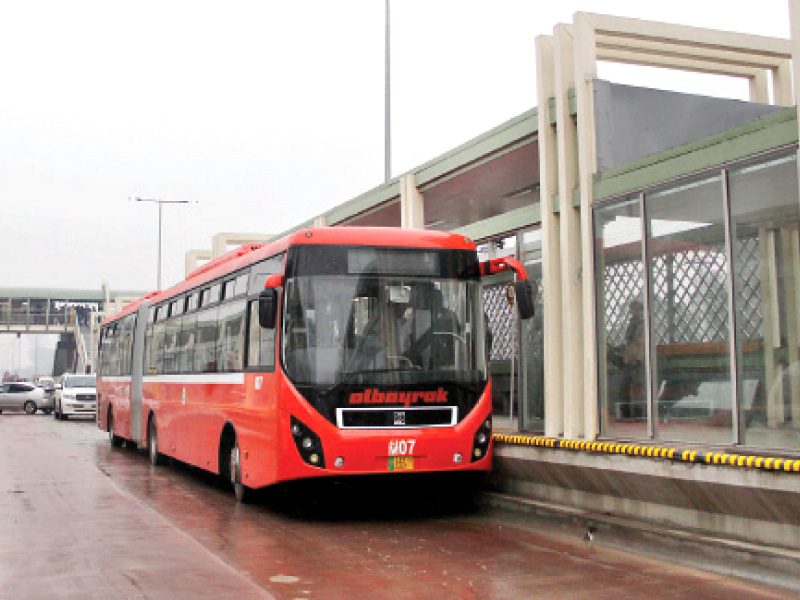 ---
LAHORE:



The Punjab Metro Bus Authority (PMBA) is to invite bids from consultants soon to conduct feasibility studies for potential bus-only routes in the twin cities of Islamabad-Rawalpindi, Faisalabad and Multan, The Express Tribune has learnt.




Once the feasibility studies are done, the authority will decide where to launch the next Metro Bus modelled on the new service launched in Lahore this year. The PMBA is currently preparing request for proposals, which will later be advertised to invite expressions of interest in the consultancy work for the three projects.

The consultants will have to identify four important routes in each city (based on passenger numbers) and state which would benefit the most passengers. They will also estimate construction costs. Terms of references (TORs) for the request for proposal are still being established, said officials in the PMBA. They said that the studies would have to start from scratch, as no previous studies had been done in these cities.




Last May, the PMBA received a feasibility report from Ulasium for a potential 12.6-km Metro Bus route in Lahore from Thokar Niaz Beg to MAO College on Multan Road. A route from Azadi Chowk to the Ring Road via the City Railway Station and Daroghawala along GT Road has also been proposed. However, the authority officials said that expansion of the Metro Bus Service in Lahore "for now appears to be a low priority for the provincial government".

They said that the decision on which city would get the next Metro Bus service would be made on the basis of the passenger numbers reported in the feasibility studies, but it would most likely be in Islamabad-Rawalipindi.

The authority officials said that a consultant selection committee would be set up to decide the criteria for the bidding firms. After prequalification, the lowest bidder would take on the consulting work. Each study could go to separate consultants or to one. After the feasibility study, a PC-2 report would be made for the next budget.

New buses

Nineteen buses ordered by the PMBA in June, a month after the inauguration of the 27-km Metro Bus route in Lahore, are yet to arrive in the country. Officials said that the buses were currently at a Chinese port, ready to be shipped. They said that the authority had arranged for a vessel and they would arrive "soon", though not this month.

The buses had been expected at the end of June, then in July. The PMBA currently operates a fleet of 45 articulated buses in Lahore.

PMBA Managing Director Sibtain Fazle Haleem was not available for comment.

Published in The Express Tribune, August 7th, 2013.