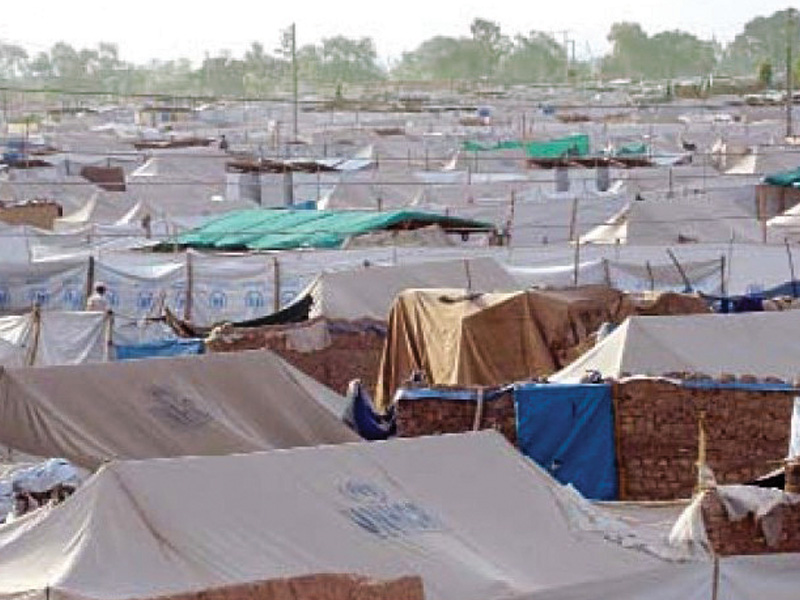 ---
PESHAWAR:



Four officials of the Provincial Disaster Management Authority (PDMA) have been suspended for their alleged involvement in embezzling Ramazan food packages meant for Internally Displaced Persons (IDPs) at Jalozai Camp.




The four officers were allegedly embezzling food packages sent by the United Arab Emirates (UAE), a PDMA official requesting anonymity told The Express Tribune on Tuesday. The accused are Coordinator of IDPs Faiz Muhammad, Information Technology Manager Rajindar Hari Lal, Finance Manager Muhammad Waqar and a finance assistant.




According to the PDMA official, two weeks ago the then PDMA director general Zaheerul Islam held a meeting with the authority's senior officials, during which the four accused were suspended and an inquiry was ordered against others suspected to be involved in corruption. These include Acting Camp Coordinator Khalid Usman, Security In-charge Ehtisham Khan, Security Inspector Rashid Khan and Syed Rasul, a security officer at Jalozai Camp.

"PDMA Human Resource Director Muhammad Khalid Khan will conduct the inquiry and submit a report after Eid," said the official, adding Noman Ali Shah has been given the responsibilities of chief IDPs coordinator for the time being, while Muhammad Yasir has been appointed as camp coordinator.

He added PDMA DG Zaheerul Islam was transferred a few days after the issue came to light and was replaced by Atifur Rehman, who will jointly conduct the inquiry with Khan. "If these officials are found to be involved in the corruption case, they will be terminated from their posts."

A camp administration official claimed UAE had donated 30,000 packages of food for IDPs, out of which 23,700 were distributed while the rest were embezzled.




"The UAE government sends Ramazan food packages every year. Each package includes 40 kilogrammes (kg) of flour, 10 litres of cooking oil, 20 kg of sugar, rice, biscuits, etc. One package is worth Rs5,000," he informed.

Muhammad Amin Khan, an elder at the camp, said foreign countries send aid every year for the IDPs, but alleged the camp's authorities pocket it themselves.

"This is not the first time this has happened; it's routine for these officers. I have seen various trucks full of packages leave the camp at night," he said, adding IDPs had even protested against the involved officials.

Amin appealed to PDMA's senior officials to investigate corrupt officers and terminate them from their services.

When contacted, PDMA Director Relief Amara Khattak said they would not only interrogate the accused officers, but also carry out large-scale investigation of the activities at Jalozai Camp. "Strict action will be taken against corrupt employees. I will personally visit the camp and listen to the grievances of IDPs and strive to solve their problems."

Published in The Express Tribune, August 7th, 2013.
COMMENTS
Comments are moderated and generally will be posted if they are on-topic and not abusive.
For more information, please see our Comments FAQ