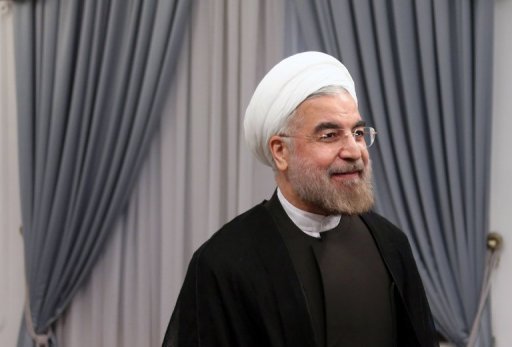 ---
TEHRAN: President Hassan Rowhani announced the names of his cabinet members, unveiling a roster of technocrats to help him tackle the formidable challenges of shoring up Iran's economy and opening up dialogue with the West over Tehran's controversial nuclear drive.

The 18 member-strong all-male cabinet boasts a breadth of experience, with some members having served under pragmatic ex-president Akbar Hashemi Rafsanjani from 1989 to 1997, and others under reformist Mohammad Khatami, who was president from 1997 to 2005.

The team, announced late on Sunday after Rowhani was sworn into office, must be confirmed by the conservative-dominated parliament, with voting expected to begin within a week, once the vetting procedures are over.

The 64-year-old moderate cleric took over from hardliner Mahmoud Ahmadinejad vowing to repair the damage caused by his predecessor's oft-provocative policies and remarks that in two turbulent four-year terms left Iran divided domestically, isolated internationally and struggling economically.

The West is hoping that Rowhani will take a more constructive approach in the long-running talks on Tehran's nuclear drive, which despite Iranian denials is suspected by world powers of having military objectives.

Immediately after being sworn in at parliament Sunday, Rowhani presented his cabinet line-up of seven pro-reform nominees, three conservatives, four moderates and four considered as independent.

Among key nominees were veteran retired diplomat Mohammad Javad Zarif as foreign minister and ex-oil minister Bijan Namdar Zanganeh, named to the same portfolio again.

Rowhani has, meanwhile, entrusted conservatives with control of the crucial interior and intelligence ministries.
COMMENTS
Comments are moderated and generally will be posted if they are on-topic and not abusive.
For more information, please see our Comments FAQ