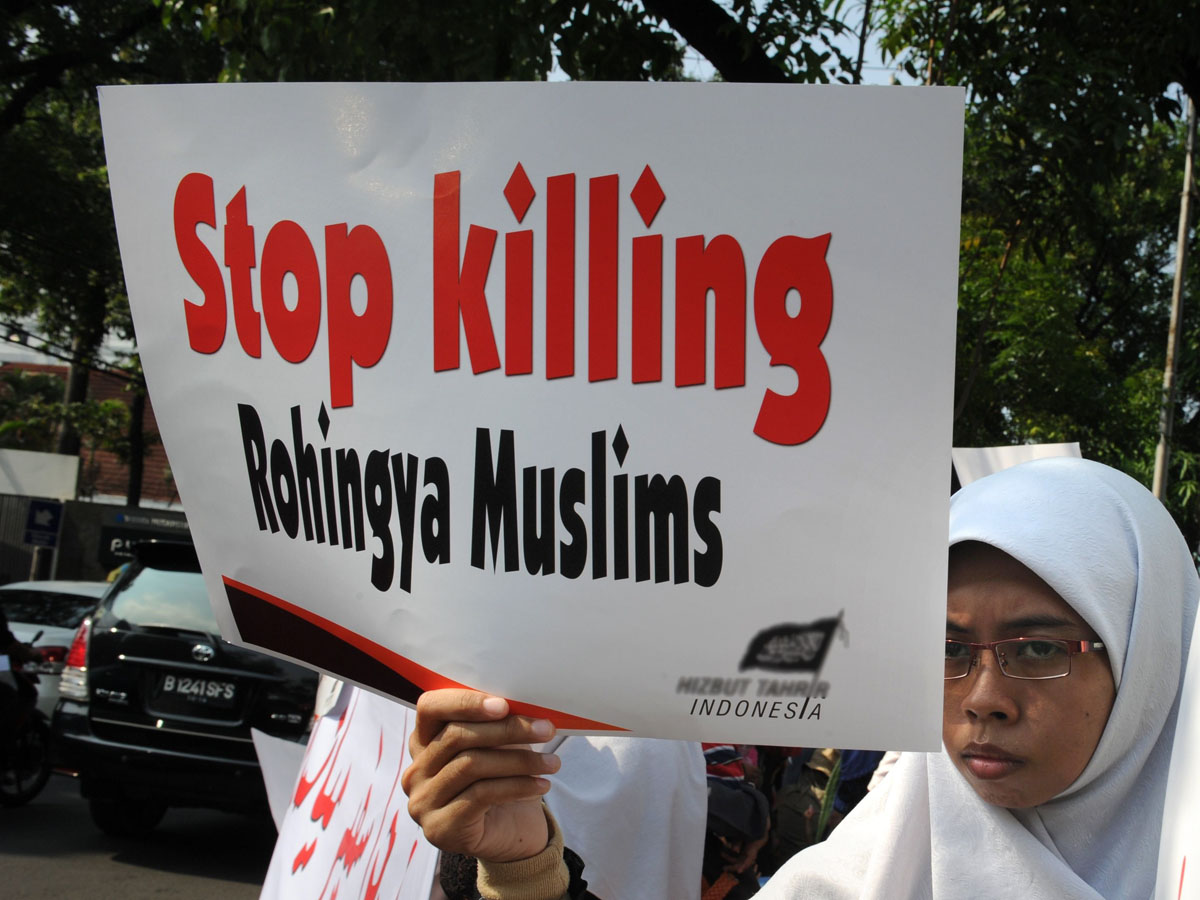 ---
JAKARTA: A bomb that exploded at a Buddhist temple in the Indonesian capital Jakarta bore the words "we are responding to the screams of the Rohingya", the place of worship said Monday.

It appeared to be the latest outburst of anger in Muslim-majority Indonesia at the plight of Rohingya Muslims, who have been fleeing in their thousands from sectarian violence in Myanmar, where most of the population is Buddhist.

The low-intensity bomb, containing pieces of iron and ball bearings, went off late Sunday inside the Ekayana Buddhist temple as hundreds of worshippers prayed, lightly injuring one person who received cuts to an arm and leg.

A second bomb was also set but only emitted smoke and failed to go off, according to police. The attack caused only minimal damage.

Temple official Ponijan Liaw told AFP that CCTV footage showed a man wearing a white shirt entering the temple and placing two green packages with the bombs inside next to two doors before leaving.

The blast happened shortly afterwards, he said.

One package bore the words "we are responding to the screams of the Rohingya", Liaw said, adding the footage had been handed over to police.

National police spokesman Ronny Sompie said authorities were still investigating the motive behind the attack and could not comment on who might be responsible.

Religious Affairs Minister Suryadharma Ali said the bombing "was a provocation aimed at pitting Muslims against Buddhists.

"I'm sure Muslims and Buddhists will not be affected. Relations between Muslims and Buddhists are good and as far as I know, there's never been a conflict between Muslims and Buddhists in Indonesia."

Security Minister Djoko Suyanto condemned the perpetrators for ruining "the peace of Ramadan".

"The security forces have been ordered to immediately hunt down and arrest the perpetrators," he added.

Police in May foiled a plot to bomb the Myanmar embassy in Jakarta by Islamic hardliners as anger grew over the plight of the Rohingya.

Several outbreaks of sectarian unrest in Myanmar have tempered international optimism about the country's dramatic political reforms as it emerges from decades of military rule.