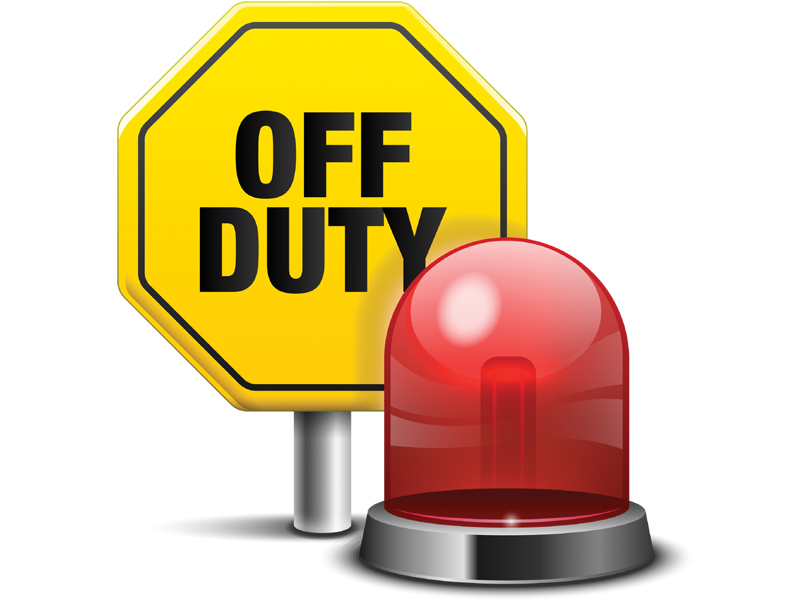 ---
LAHORE:



The city's traffic wardens are no longer performing their duties after 11pm, leaving dangerous freight vehicles unchecked.




Heavy vehicles are not allowed on most city roads until 11pm. Many such vehicles carry cargo in hazardous ways violating of the 1965 Provincial Motor Vehicles Ordinance.

A traffic warden who previously worked the night shift said, "These violations pose a threat to public safety and the lives of motorists. In the absence of traffic wardens on duty at night, violations of traffic rules go unchecked."

A young boy was killed in an accident on April 14 near in Baghbanpura police's territory when iron rods protruding from a trailer pierced through his chest. Two men were killed in an accident near Yadgar chowk on May 20 when a speeding trailer, overtaking another trailer on the road, crushed them.

Chief Traffic Officer Captain (r) Muhammad Sohail Chaudhary said the night shift had been suspended indefinitely on May 28. He said this was a temporary arrangement while the traffic police coped with a shortage of personnel.

"There is not much need for wardens at night as they needed during the day, especially in Ramazan," he said

The CTO said there used to be 70 wardens on the night shift in 36 traffic police sectors in the city.

He said the city traffic police was at least 900 wardens short of its sanctioned strength of 3,400.

He said 300 wardens were on a training course while another 300 had been selected for the Ring Road. He said another 300 wardens had left the service.




Shortage of personnel led to Punjab Public Service Commission (PPSC) allowing the city traffic police to induct 220 more wardens.

A senior official of the city traffic public requesting anonymity told The Express Tribune, "Ending the night shift is a threat to public safety. It will also cause a loss in revenue from tickets issued to violators of traffic rules."

He said, "A minimum of 25 tickets were issued by a warden during the night shift."

Wardens, on average, issue 15 tickets a day on lightweight vehicles. Fines range from Rs200 to Rs500.

More violations are caught at night, he said. "Wardens issue as many as 25 tickets during a shift." The fines range from Rs500 to Rs1,500.

Some senior officials said corruption allegations were the main reason for suspension of the night shift. They said wardens working at night in areas like Sherakot and Kahna had been accused of taking bribes.

A vigilance cell established to keep a check on the activities of wardens caught some wardens taking bribes. In some cases, they had abandoned their night shift altogether. Inquiries into such cases were shelved.

A traffic warden who used to work the night shift said, "Most drivers from other provinces offer bribes when they are caught flouting traffic laws. It is easy for wardens on night duty to make a quick buck."

The CTO admitted to the presence of some "black sheep" in the traffic police but he denied that they had anything to do with the decision to suspend the night shift.

The CTO said, "As many as 40 wardens are present in their respective sector offices during the night shift. They are called on roads when the need arises."

A traffic warden said departmental action had been ordered against wardens seen on roads at night as the CTO had instructed them not to leave their offices.

Published in The Express Tribune, August 5th, 2013.
COMMENTS
Comments are moderated and generally will be posted if they are on-topic and not abusive.
For more information, please see our Comments FAQ