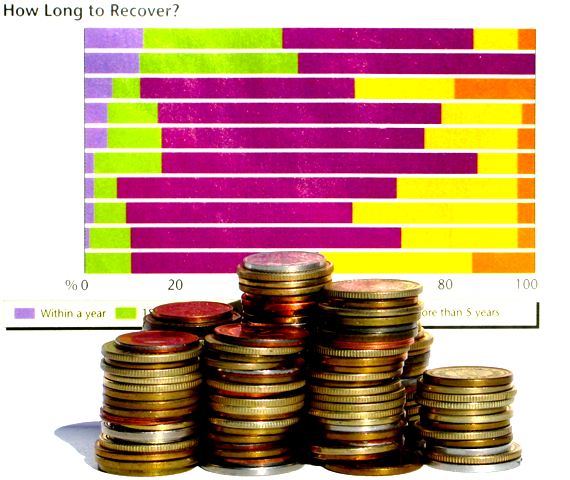 ---
KARACHI:



On April 30, 2013, Pakistan State Oil's (PSO) share ended the day at Rs201.54 at the Karachi Stock Exchange. Then, it started to rally and on August 2 closed at Rs353.64 – this 75% rise in a matter of three months says a lot about the sector. Investors make quick gains in the petroleum sector mid and downstream listed companies. Yet, this tide can easily turn the other way as they have witnessed in the past.




For now, analysts are excited about what lies ahead. They see good days of international oil price stability and strong margins. If past trends can be used as a benchmark, then the sector is poised to perform well notwithstanding the problems, which are in store for the energy sector of the country.




"The oil marketing companies (OMCs) and refineries were some of the best performing stocks in the last fiscal year. There is no doubt about it," said Shahid Ali, head of research at Summit Capital." The future is even brighter as the government has resolved part of the inter-corporate circular debt."

In the nine months to March 2013, Pakistan's only trillion-rupee-company PSO posted a profit of Rs9.316 billion, showing a marginal 4% growth in profits when compared with the same period of previous year. On the other hand, Attock Petroleum Limited (APL) announced 6% slide in profits to Rs2.944 billion in the same period. But there are all the more reasons analyst see to be cheerful.

Besides cash flow problems, circular debt limited the ability of OMCs to pay out dividends. Initiative taken to address the issue has contributed to buoyant mood of investors who have pushed up the share prices.

According to Elixir Securities, the burden of circular debt was reduced by Rs58 billion by March 2013 during the tenure of the Pakistan Peoples Party (PPP) government, while the recent settlement by the incumbent government has eased the burden by another Rs80 billion.

Elixir's analyst Sateesh Balani says margins of OMCs for petrol and high speed diesel (HSD) were raised by Rs0.25 and Rs0.10 respectively in April 2013. "We'll see the full impact of that in the coming months."

It is unlikely that the government will revise the margins again anytime soon, but Balani believes companies will push for that considering tough economic conditions.

While there is unease at PSO about the government's plan to convert oil-based power plants to coal, analysts say that demand for fuel oil will continue to hover around 8-9 million tons annually in the coming years.




APL's prospects also look good. The company suffered in the past year as it was unable to export petroleum products to Afghanistan, but managed to win back the contract as the main supplier of Pakistan armed forces for the year.

It has also aggressively expanded its outreach to 408 retail outlets, which will help it gain market share going forward, Elixir's Balani said.

OMCs will also benefit from eventual curtailment of compressed natural gas (CNG), which has eaten the share of petrol and diesel because of being cheaper.

Last fiscal year has also been good for the refineries. For the period between July 2012 and March 2013, Pakistan Refinery Limited (PRL) announced a net profit of Rs922 million against a loss Rs86 million in the same period of previous year.

However, it had to bear a net exchange loss of Rs563 million, which was incurred as due to depreciating rupee between the time the company books oil shipments and makes the payment. The State Bank of Pakistan (SBP) does not allow refineries 'forward booking' of foreign exchange.

National Refinery Limited's (NRL) case, however, is peculiar. Its profit saw 10.4% drop to Rs1.9 billion as the company also bore an exchange loss of Rs722 million and its profit from sale of lube oils slumped.

NRL holds a complete monopoly over the asphalt business in Pakistan. But due to suppressed economic activity, its inventory of asphalt has touched all-time high of Rs5.9 billion.

While the company itself is exploring international markets for the product, analysts have hinged hopes on the Pakistan Muslim League – Nawaz's (PML-N) promise to undertake massive road construction projects.

Despite the upside, OMCs and refineries continue to face challenges. No one has forgotten the devastation of 2008 when oil prices collapsed from record highs in a matter of months and the companies booked inventory losses. Byco is still struggling to emerge out of that crash.

Summit Capital's Ali sees stable rupee and oil price. "No one can really predict what can cause oil price to fluctuate. But as for the rupee, I think it will stabilise post-September when we receive loan from the International Monetary Fund."

Published in The Express Tribune, August 5th, 2013.

Like Business on Facebook, follow @TribuneBiz on Twitter to stay informed and join in the conversation.