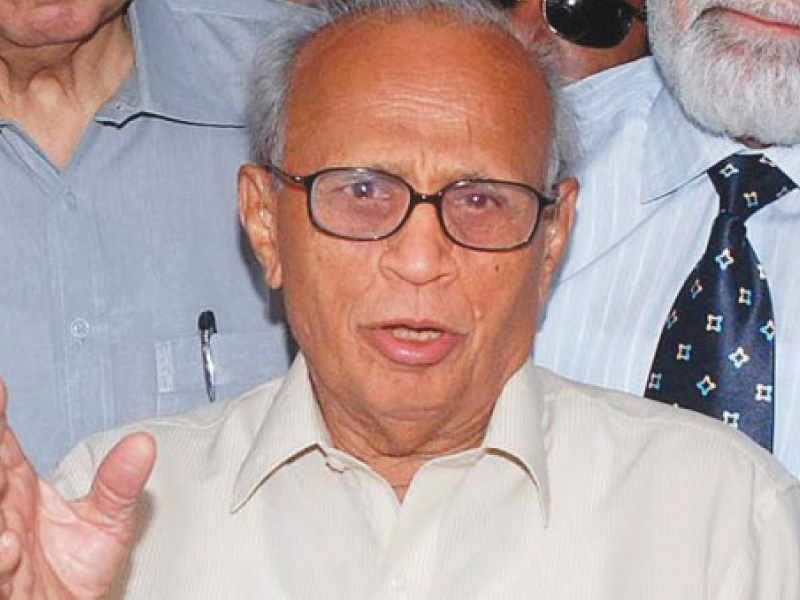 ---
ISLAMABAD:



Chief Election Commissioner (CEC) Justice (Retd) Fakharuddin G Ebrahim had cited 'personal reasons' and on late Saturday night President Asif Ali Zardari accepted the justification and his resignation.




President Zardari accepted the resignation prior to leaving for Tehran earlier in the day. Presidential spokesperson Senator Farhatullah Babar said that the resignation has been forwarded to the prime minister.

The CEC had resigned from the coveted post a day after holding presidential election which was marred by the boycott of main opposition Pakistan Peoples Party.

Ebrahim cited 'personal reasons' for his resignation, but he was said to be aggrieved by the 'docile' and 'non-cooperative' attitude of his fellows at the Commission of Pakistan (ECP) during his brief stint.

President Zardari had approved the appointment of Ebrahim as CEC in July 2012 after a parliamentary panel selected him for the post. He was the 24th head of the commission after 12 permanent and 11 acting chief election commissioners.

The controversy regarding rescheduling of the presidential election is considered to be the catalyst which prompted the CEC to take this step and resign from the office. The CEC had rejected Pakistan Muslim League-Nawaz (PML-N) government's application however, the decision was overturned by the Supreme Court.

The incumbent ECP secretary, Ishtiaq Ahmed Khan, had similar complaints. He had also resigned earlier but was persuaded by the previous government to review his decision.

In his resignation, Ebrahim wrote, "My constitutional term ends in 2017. However, in my humble opinion, the newly elected members of parliament should have the opportunity to choose a new chief election commissioner ."

Ebrahim paid rich tribute to those who were killed in terrorist attacks in the run-up to the May 11 elections including six-year-old Aimal Khan who was shot dead along with his father, a candidate for elections, when they came out from their neighborhood mosque in Karachi after Friday prayers.


Published in The Express Tribune, August 4th, 2013.