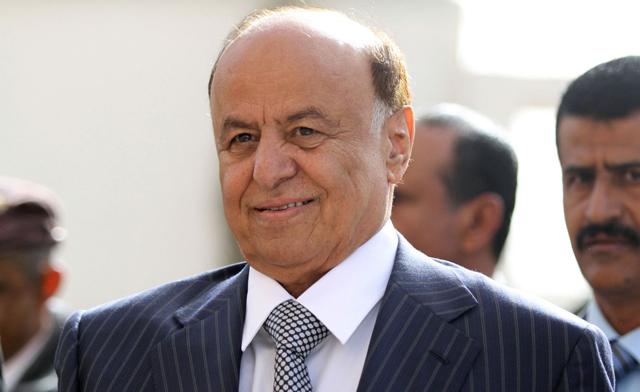 ---
WASHINGTON DC: President Barack Obama on Thursday pledged support for Yemen's leader as he praised his visitor's cooperation against al Qaeda and the country's comparatively smooth political transition.

Obama welcomed President Abdrabuh Mansur Hadi hours after a deadly US drone strike in Yemen, where Washington has been deeply involved in a campaign against al Qaeda in the Arabian Peninsula (AQAP).

Obama said Hadi recognised the level of threat from AQAP, thanking him "for the strong cooperation when it comes to counterterrorism," and promised to help address Yemen's "significant economic challenges."

"We reaffirmed our commitment to work with others in the international community to support Yemen during this transition period," Obama, next to Hadi, told reporters in the Oval Office.

Hadi's second visit to the White House in less than a year comes as the United States grows concerned about the direction of revolts around the Arab world, particularly in regional heavyweight Egypt.

Hadi assumed power in February 2012 after an 11-month-long Arab Spring-inspired revolt toppled longtime autocrat Ali Abdullah Saleh, a close US ally who had ruled Yemen for 33 years.

Obama hailed Hadi for his "good work," saying that Yemen was on the course for elections next year.

"President Hadi obviously faces enormous challenges, but because of his leadership, he's been able to initiate a national dialogue," Obama said.

The dialogue "can potentially bring parties all together in Yemen and produce a constitution and a transition to a fully democratic government that can serve the interests of people."

Hadi said Yemen was working on a new constitution with political players from "all walks of life" including "rivals who used to fight one another."

"This is just a new experience for the region," Hadi said, calling it "a new phase of history in the Middle East," noting that the US-Yemen partnership was "critical" for the two countries.

With al Qaeda driving away business, "our operations against those terrorist elements are actually serving in the interests of Yemen," Hadi said.

The visit comes after Obama moved to end a moratorium on the release of Yemenis held at the controversial US prison camp at Guantanamo Bay, Cuba.

Obama stopped the transfer after a foiled attempt to blow up a Detroit-bound passenger plane on Christmas Day 2009 was traced back to AQAP in Yemen.

But on May 23, he announced he would lift it, saying the dossiers of the 56 Yemenis who have previously been cleared for transfer would be examined on a case-by-case basis.

Obama has failed to meet a goal of shutting the prison - seen by critics as a symbol of excesses under former president George W Bush.

But the spotlight has again been growing on Guantanamo Bay after a hunger strike by prisoners.

Obama and Hadi did not talk to reporters about Guantanamo, though White House spokesman Jay Carney said earlier that he expected the topic would come up.

Washington regards AQAP, a merger of militants in Yemen and neighbouring Saudi Arabia, as the worldwide jihadist network's most active and dangerous branch.

The latest US drone strike - the third in five days - came in the southeastern province of Hadramawt, where AQAP militants have carried out a string of attacks on army personnel.

The unmanned aircraft destroyed an al Qaeda vehicle, killing four militants, a Yemeni security official told AFP on condition of anonymity.

The United States has also waged a major drone campaign in Pakistan, another country where the government has only tenuous control over militant strongholds.

Secretary of State John Kerry, who is visiting Pakistan, said the US drone strikes would end "very soon."

However, Kerry's aides played down his remarks on the drones, which have been hugely unpopular with the Pakistani public.
COMMENTS
Comments are moderated and generally will be posted if they are on-topic and not abusive.
For more information, please see our Comments FAQ