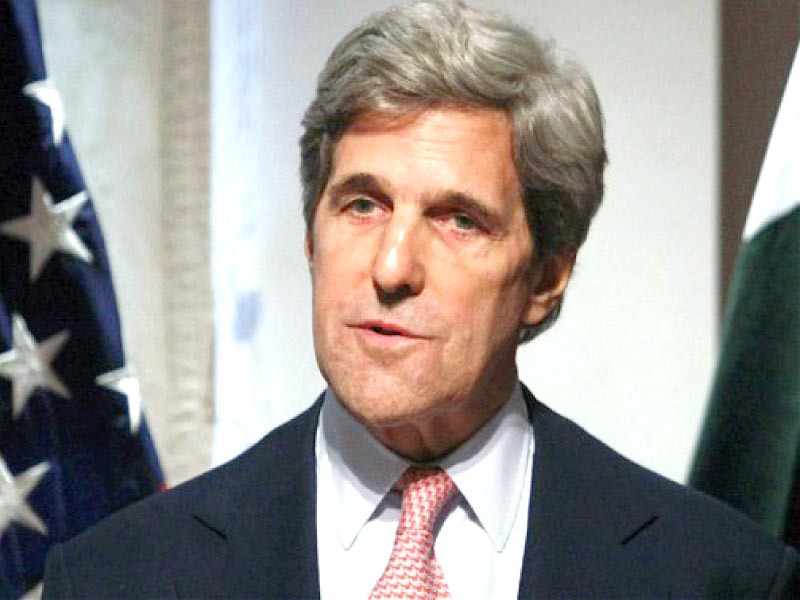 ---
ISLAMABAD: Pakistan Tehreek-e-Insaf (PTI) Chairman Imran Khan said on Thursday that stopping the drone strikes would motivate militants to give up their Jihad narrative.

In a meeting with US Secretary of State John Kerry, PTI Chairman said that bringing an end to the drone strikes would allow the militants to own their land and stop them from carrying out attacks.

He explained that the continued US drone strikes were counterproductive as they not only cost civilian lives but also fuel terrorism.

Remarking on the withdrawal of US troops from Afghanistan, Imran asserted that it needed to be carried out in an orderly fashion or else Pakistan will have to face the brunt of the situation left behind, like in the case of Soviet withdrawal.

Upon Kerry inquiring about Khyber-Pakhtunkhwa, Imran said that it was undergoing a challenging time as it was surrounded by the volatile tribal areas.

The PTI Chairman admitted that the provincial police were ill-equipped to fight the militants, particularly in the absence of an holistic counter terrorism policy.
COMMENTS (67)
Comments are moderated and generally will be posted if they are on-topic and not abusive.
For more information, please see our Comments FAQ