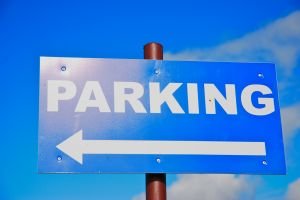 ---
LAHORE: The Lahore Parking Company is to take over 114 parking sites in the city today, but with control of 66 other parking sites still unclear and the bureaucrat appointed the company's managing director refusing to take his post.

The LPC appears to be in conflict with the city government who will be in charge of some parking lots. There are currently 180 operational parking sites in the city and the LPC is to take over 114 of them from the District Office for Public Facilities (DOPF) today. But the DOPF says that from today, it will no longer have the legal authority to manage any parking facilities in the city and thus will not be able to manage the 66 other sites.




Meanwhile, Mian Shakeel, who had served as managing director of the company until being transferred just before the general elections, has refused to return to the post. He reportedly does not wish to work under DCO Naseem Sadiq, who was previously a junior to him. He has conveyed his concerns to the Services and General Administration Department.

Shakeel was unavailable for comment.

LPC Media Manager Fasiuddin said that the company would take over 114 sites, 88 subcontracted to private contractors and 26 managed directly by the DOPF. He said that the town administration and the police would assist them in the management of these sites, while the DOPF would take care of the rest. The LPC would take over the remaining 66 sites in around six weeks. The parking sites would then be auctioned off to a single private company for automation and management by July 16. The LPC has also hired 300 workers on contract to look after the sites before they are auctioned.

EDO (Municipal Services) Chaudhry Bashir told The Express Tribune that the DOPF, which comes under his office, will not manage any sites from July 1. He said that this had been made clear to the LPC several times. He said that the LPC board had also decided that all parking lots would be managed by the company.

Published in The Express Tribune, July 1st, 2013.