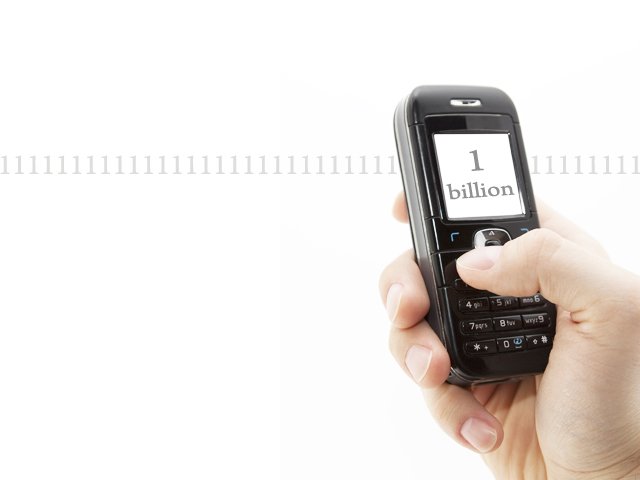 ---
LAHORE:



Pakistan has crossed a historical milestone. Elections were held on time, and for the first time in its 66-year history, a democratically elected government completed its term and handed over power to a new one. At the same time, the elections recorded a voter turnout unprecedented in recent years.




Much of this renewed political interest has been driven by Pakistan's telecommunications revolution. Over 50 million voters verified their polling stations through their mobile phones and the elections were tweeted, blogged, and plastered across Facebook. In fact, the way I see it, the elections presented a major victory not only for Pakistan, but also placed a massive feather in the collective caps of telecom companies.




The Information Communication Technology (ICT) industry in Pakistan has registered a prolific boom in the last few years. With affordable pricing and 122 million connections showing mobile penetration at an all-time high, Pakistanis are amongst the highest SMS users in the world – the average Pakistani sends up to 178 text messages in a month.

And recent months have seen the launch of mobile financial services by various players, with transactions worth Rs3.76 billion via online banking already taken place.

Internet and broadband penetration is at a similar peak. According to World Bank statistics, by July 2012, Pakistan internet users showed a double-digit growth in the past five years and the Internet Service Providers Association of Pakistan (Ispak) estimates that internet users have reached 25 million thanks to broadband and mobile phone operators.

Moreover, thanks to large organisations such as PTCL and Wateen Telecom, over 250 towns and cities across the country are now connected through an extensive fibre optic network.

Universal Services Fund

The government also intends to use approximately $700 million available with the Universal Services Fund (USF) to further develop the infrastructure and network that has already been put in place. The USF's aim to "improve the working of the Universal Services Fund (USF) and utilise its resources to bridge the rural-urban digital divide and establish WiFi hotspots" is certainly a welcome one.

India's E-Chaupal has been a resounding success in establishing rural markets and the USF will be reviewing this, as well as other case studies, and will look to developing new rural centres. These will, in turn, provide ideal opportunities for the government to build customer-centric scalable solutions aimed at bolstering local economies and nurturing local entrepreneurs.

These measures will require the development of localised software and applications, which will provide opportunities for Pakistani IT professionals.

The PTA's last telecom policy expired in 2009 and a new one has yet to be provisioned. This is a golden opportunity for the new government to prove its mettle and frame a broad-based policy that not only addresses existing requirements, but also allows for future development.

For example, when the time comes for the provisioning of spectrum to telecom operators for 3G roll-out, the policy should also provision for the future, keeping in mind an overall evolution for 4G/LTE networks.

Third Generation (3G) will likely form the cornerstone of the new PTA policy – and rightly so. According to recent surveys, the spread of 3G mobile networks in a country directly correlates with an increase in GDP and productivity.

These are encouraging signs for any country contemplating a move into the next phase of data evolution.

Smart grids

The auction of licences itself will give an impetus to the economy and provide the government with FDI. However, the regulatory body will need to rely on more than just consumer uptake in order to achieve the scale necessary for sustaining growth. This means formulating policies that encourage the uptake of data services by vertical industries, for example solutions for smart grids.

Indeed, smart grids should be a top priority for the new government – not only will they enable growth and scalability within the ICT sector, they will also provide significant value for the power and energy sectors.

Currently, there are several pilot projects under way using cellular technology, however, according to industry leaders, cellular solutions for smart grids are not scalable.

Moreover, utility companies require constant data streams on their networks for telemetry, oscillography, usage and meta-data. Data usage is rapidly increasing and demand is likely to increase once 3G services are introduced.

Telecom operators, on whom electricity distribution companies currently rely, will likely be in a challenging position in the next few years as demand on their networks grows for ambient video and other data-heavy services.

WiMAX, however, provides an interesting and viable alternative. In Japan, UQ Communications is leading the WiMAX effort with Tokyo Electric Power Company and is piloting a smart grid project via the WiMAX Forum. If implemented successfully, this could result in a significant drop in the price of chipsets and make the uptake of WiMAX more viable, also providing much needed support to the WiMAX industry for ubiquitous coverage – at least in metro areas.

None of these measures are difficult to achieve. In fact, they are more than easily attainable. All that is needed is the vision to formulate policy and the will to implement.

The author has been working with leading cellular companies for the past 12 years. He is currently the Marketing Head at Wateen Telecom

Published in The Express Tribune, July 1st, 2013.

Like Business on Facebook, follow @TribuneBiz on Twitter to stay informed and join in the conversation.