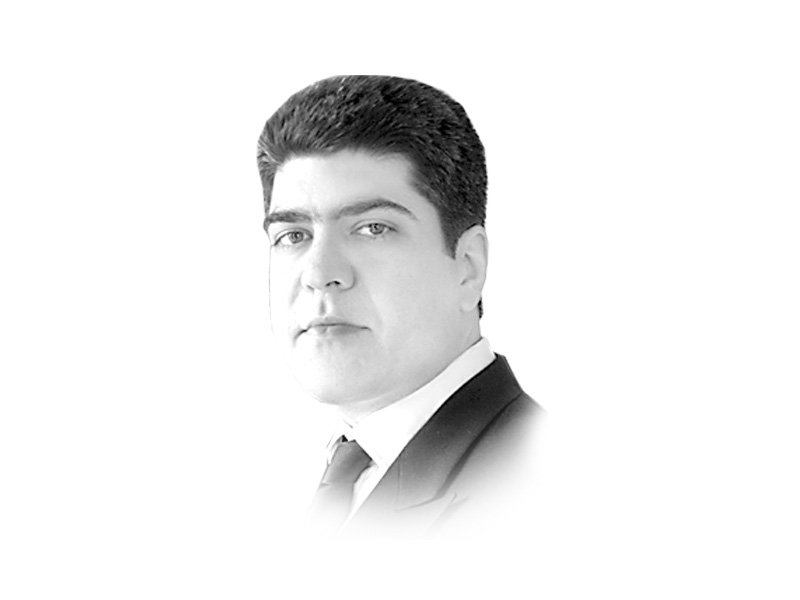 ---
As the monsoon sets in this year, I am reminded of Ayub Qutb's words: "We are all Children of the Monsoon." The annual rains have nurtured South Asia ever since the subcontinent was formed. They have provided water to the people of this land, made their crops bountiful, dictated our habits, our rituals. In so many ways, we are the Children of the Monsoon. In turn, we must not take it for granted.

Erratic pre-monsoon rains have already hit parts of northern Pakistan, giving rise to threats of floods along the Kabul River. Meanwhile, parts of north India have been severely affected by heavy rainfall and floods.

The National Climate Change Policy, 2012 identifies "Considerable increase in frequency of extreme weather events coupled with erratic monsoon rains causing frequent and intense floods and droughts" as one of "the most important climate change threats to Pakistan".  These weather events are evidence of the reality of climate change.

One scarcely begins to take in the impact of what an erratic monsoon is before recognising the scale of the climate change challenge facing Pakistan. Early or late rains can damage crops, heavy rains can cause flooding. Changes in weather patterns will also upset the balance of the ecosystem, with plant fertility, wildlife habitats and livestock productivity adversely impacted.  The impacts, in turn, will lead to food security challenges as climate change is and will impact livelihoods and cause climate-induced migration.

These last impacts of climate change are of concern because of the health issues they raise, especially in relation to women and children, whom the Climate Change Policy recognises as being especially vulnerable to the impacts of climate change.

An extreme weather event, such as the floods of 2010 and 2011, can interrupt access to Basic Health Units (the front line of the government's health infrastructure), preventive and reproductive health services, private clinics and hospitals.  The injured cannot be treated and the displaced — living in displaced-persons camps — are vulnerable to poor sanitary conditions unless provided access to medicines. And there are other costs, such as costs to rebuild health infrastructure damaged or destroyed because of the extreme weather event.

Climate change must be understood as a threat multiplier. It places stress on existing infrastructure to respond to the impacts of climate change. The health sector is no exception.  Currently, public sector health infrastructure — its primary, secondary and tertiary system of service delivery, I am told, covers no more than 30 per cent of the population, the rest dealt with by private health operators and a cornucopia of quacks.  Health statistics do not bear repeating, except for the reminder that the numbers of children who die under the age of five is one of the highest in the region and nothing to be proud about. The health budget is a fraction of what the government spends on things such as overpasses, with a large chuck of money consumed on operations and maintenance costs. Poor HR practices discourage new doctors and have demoralised the existing force, which, in turn, leads to poor treatment.

There is an immediate and direct nexus between health, poverty and development. The poor, barely able to earn enough to feed themselves, and who form nearly a quarter of the population, are especially vulnerable to what the Economic Survey of Pakistan has termed "catastrophic health costs". Those above the poverty line, their incomes diverted to healthcare, are also vulnerable to poverty. And there can hardly be any economic growth or development if the workforce is perpetually sick.  The provincial governments' development policies must ensure that the health impacts of climate change are mainstreamed into its policies.

There are several initiatives governments can take to strengthen the health infrastructure against the impacts of climate change. One would be to introduce province-wide Health Information Management System (HMIS) that can track the occurrence, incidence, treatment and post-treatment of disease and other medical conditions. Matched with forecasts and analysis from the Met Department and shared with the National, Provincial and District Disaster Management Authorities, HMIS can form a combined database of the spread and treatment of disease as well as climate data. Policymakers would be in a far better position to respond to health challenges and, in turn, form policy and would especially be up to date in disaster response and rehabilitation efforts.

Another would be to explore opportunities in providing weather risk insurance and disaster aid coverage to farmers and communities. Farmers will not be the only ones to benefit from weather insurance.  A whole line of people related to the agricultural sector, from traders, agro-processors to shopkeepers — from farm to table — can benefit from weather insurance.  The premise of such instruments is to presume disaster on the occurrence of defined weather events and automatically provide insurance cover. Governments can also establish calamity funds and develop financing mechanisms that can protect the vulnerable.

As our experiment with democracy rolls forward, the newly elected governments now face a new prospect: of an electorate that expects results, not excuses (made abundant by the casual appearance of a military dictator).  Health remains one of the primary responsibilities of our state and the elected governments. They must stand to the challenge.

Published in The Express Tribune, June 30th, 2013.

Like Opinion & Editorial on Facebook, follow @ETOpEd on Twitter to receive all updates on all our daily pieces.
COMMENTS
Comments are moderated and generally will be posted if they are on-topic and not abusive.
For more information, please see our Comments FAQ