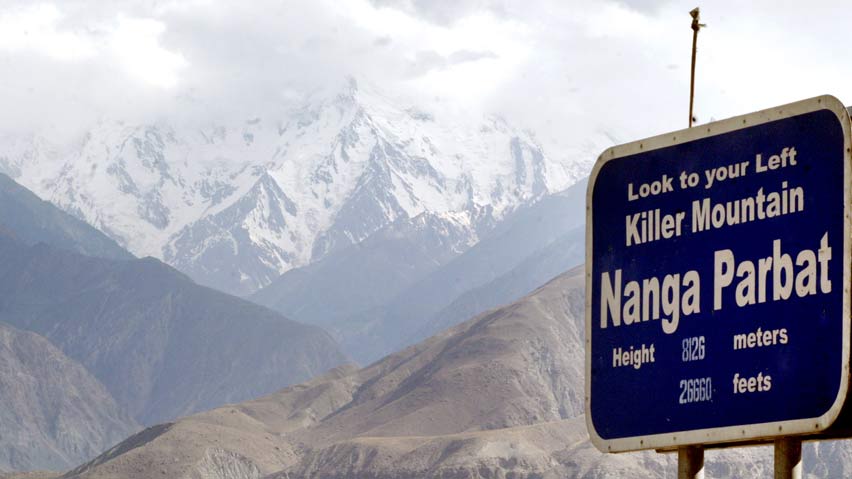 ---
PESHAWAR:



Muhammad Alam is regretting his decision to leave the part-time job of producer in a local radio station because he pinned all his hopes on tourism picking up with the new and promising government in Khyber-Pakhtunkhwa (K-P). Alam was sure he would earn decent money from the tourists coming to Gilgit-Baltistan (G-B) in this season.




The tragic incident of June 23 shattered his dreams, when militants in the uniform of G-B Scouts gunned down ten international tourists along with their Pakistani guide. While the incident sent ripples of shock internationally, it is the local people affiliated with tourism who will end up suffering the aftermath for a long time. People like Alam.

People who will suffer

With the tourism industry in the picturesque K-P having suffered a bad blow due to terrorism, things have been tough. But some income would trickle in during the tourist season. This year was different. Alam thought all roads would lead to the picturesque valley luring both national and international tourists. So he quit his part-time job.

Alam has been working as a tour operator since 1998. Most crucial are the months from May to August for locals - the time to earn money for the whole year. "I used to earn Rs800,000 to Rs1 million in these four months. This incident has not only tarnished our country's name but around a 100 tour operators have been rendered jobless," said Alam.




He adds that this recent incident is "more than 9/11 for us" in terms of devastation, as it will deter tourists in the coming few years. G-B is the most popular place in Pakistan for mountaineering. Foreigners rarely faced any problems in this area as people welcomed them more than their guests.

"A total of 42 students from the University of Lahore were supposed to arrive on June 29 who had paid 50 per cent in advance; but the incident compelled them to cancel the visit. Not only me but also the owners of hotels, restaurants and transporters have suffered alike," said Alam.

The story does not end here because these tour operators have to return the money taken from these tourists, face the jobless situation and try hard to attract again.

No more valley visitors?

The impact of this incident is not restricted to G-B but all tourism hubs of KP are directly affected by the tragedy, which includes Kaghan, Naran, Chitral, Dir and Kalam, according to Zahoor Durrani, Vice Chairman, Pakistan Association for Tour Operators, KP. He said this incident would have a severe impact on the already fragile tourism industry of KP which the locals had hoped would be revived. "To attract tourists for a four-month season, these operators would put in an effort for two years. They would go abroad and do marketing in various seminars and workshops after which foreign tourists come. To regain a soft image of the area, it will take up to five years," said Durrani, seeing hope in the distant future.

Durrani suggested that the government should now take some concrete steps to support these tour operators, rebuild a soft image of the area and expose the killers of these tourists so that people could trust government, and tourism could be restarted.

Not all is lost

However, officials of the provincial government don't agree that this incident would cause a serious dent to KP's tourism in general. They feel the effect will hopefully not be felt throughout KP, and tourism will continue to flourish and in fact get better, as the new government is promoting tourism with great interest. "We recently have successfully organized the Swat Festival where tourists from across the country participated. The Shandur Polo Festival was postponed but will be held in the coming months once the roads there are repaired," said Muhammad Ali, General Manager, KP Tourism Cooperation.

Published in The Express Tribune, June 28th, 2013.
COMMENTS (5)
Comments are moderated and generally will be posted if they are on-topic and not abusive.
For more information, please see our Comments FAQ