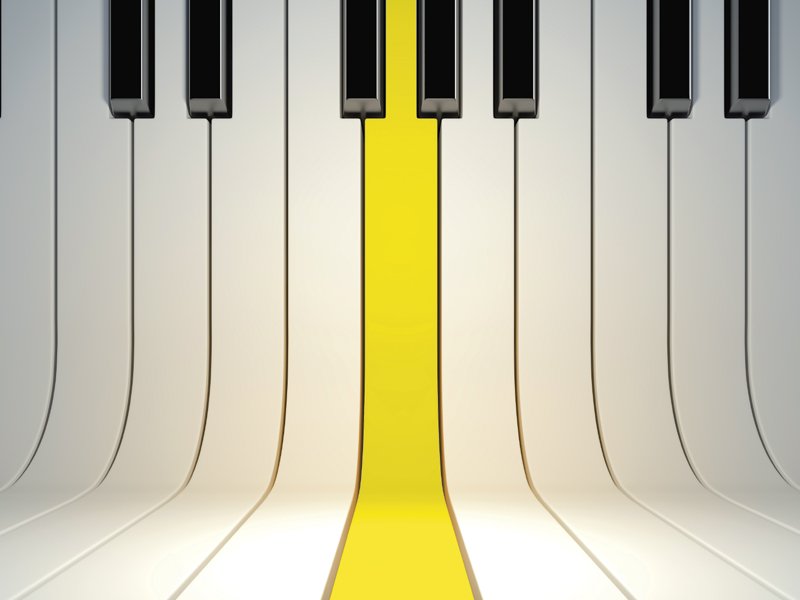 ---
When Amitava Sarkar sings Ekla Cholo Re, Rabindranath Tagore's famous call to conscience, you can't tell he is neither male nor female. This is exactly the point he and eight other singers want to make with their album, Songs of Caravan, the first to be produced in India by people of the third gender. Music is beyond these limits.

Sarkar's choice of Ekla Cholo Re is terribly apt for it contains the line: "Jodi tor dak shune keu na aashe". If no one will accompany you, walk alone.

Getting the album out was a long walk alone for the man behind it. Anubhav Gupta, 30, who heads the NGO Jeevan Trust, wrote over 500 organisations asking for support. But he was repeatedly unceremoniously turned down.

"They are much more than street performers," says Gupta, referring to hijras. "The world should realise that." But the raw truth is that general perception of the singing talent of transgendered people is limited to what is heard at special occasions. Even Bollywood has done little to promote them.

This is ironic as the glitter and glow of Diwwali in the north Indian plain was never complete without a visit from a group of people from the third gender. When they arrived at your doorstep seeking alms, the elderly of the house were usually generous as their songs were said to usher in good fortune. Given their status, however, it is strange then that they have had to move mountains to release the album which arrived last month.

Key to the breakthrough was the Netherlands-based PlanetRomeo Foundation, which also works for the rights of LGBT communities. Once it gave Gupta the go-ahead he began looking for talented hijra singers across the country. The search involved spending many days writing to organisations that work with the transgender community. But in the end, he emerged with a broad sweep of talented voices from Maharashtra to Manipur and Andhra Pradesh to Rajasthan.

"Most transgender people lead uprooted lives with their groups or tolis away from their families," explains Gupta. "Their struggles do not end at that — they fight a constant battle be accepted for who they are by their own inner selves, and society at large." Indeed the very title of the album, Songs of the Caravan, is a reflection of those journeys, musings, dreams, desires, joys and sorrows. "Many participants felt they found their voice through this album, and realised they could sing," he adds.

After the painstaking process of selecting the final nine singers on the basis of their voice, commitment and passion for music, it was decided that the artists would record and mix tracks in their hometown and the final work, including digitisation, would be done in Delhi.

The 13 songs are rendered in nine different languages in genres such as folk, traditional, devotional and pop. An added bonus is tracks of their self-composed poetry, evidence of the freedom they were given in the project. "They have sung what they believe would best suit their voice," Gupta told The Express Tribune. The album has five self-written songs, two prayers, one English number, two folk songs and two songs by Rabindranath Tagore.

Five of the nine singers are formally trained. Ankur Patil is pursuing his Visharad, a high degree in music. Amitava Sarkar is a student of the legendary Rabindra Sangeet, Suchitra Mitra. But Rani, Kalyani, Hansa and Kalki Subramanium are among those not formally trained. Kalki runs an organisation called Sahodari Foundation in support of the transgender community.

It was not as if they hadn't tried. Akkai Padmashali was keen to learn Carnatic classical music but her teacher told her to discontinue her classes because of her identity. "She said that my classmates were uncomfortable with me around," says Akkai. And while the young singer was shattered, she turned to the one learning tool that was easily available and non-judgmental: television.

"I was an avid watcher of all the classical music programmes on Doordarshan and would do my riyaaz alongside and later — especially when there was no one at home," she says. And thus, despite a lack of tutoring, the 29-year-old was confident enough to agree to be part of Songs of the Caravan. She chose to sing Bhagyada Lakshmi Baramma dedicated to the goddess of wealth Lakshmi. The Kannada prayer was written by Purandar Dasa many centuries and was first sung by Akkai's idol MS Subbulakshmi.

She explains the choice: "Born male, I have always wanted to become a woman. Though I do not believe in gods, Lakshmi was the first 'woman' I ever saw. Her facial expressions and the way she is dressed made me feel good. This song is an ode to her." Indeed, may the album bring them all good fortune and wealth.

Raksha Kumar blogs at www.rakshakumar.com and can be followed on Twitter @Raksha_Kumar

Published in The Express Tribune, Sunday Magazine, June 30th, 2013.

Like Express Tribune Magazine on Facebook, follow @ETribuneMag on Twitter to stay informed and join the conversation.