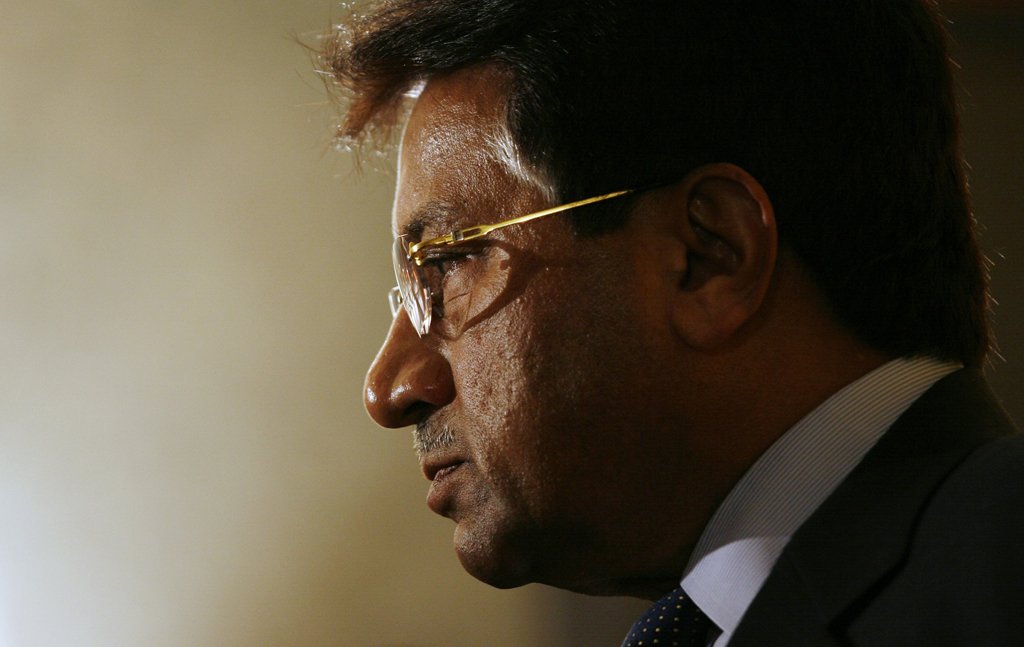 ---
RAWALPINDI: The Federal Investigation Agency (FIA) concluded its investigation against former president General Pervez Musharraf in the Benazir Bhutto's assassination case and held him as the prime suspect.

In an investigation report submitted by FIA Joint Investigation Team (JIT) Head Deputy Director Khalid Rasool in the Anti Terrorism Court (ATC) Rawalpindi, Musharraf was held responsible for the security breach that led to Bhutto's assassination.

The report claimed that the former president wanted to secure his government by assassinating Bhutto.

Some sources claimed that the FIA held Musharraf responsible in light of the statement released by American journalist, Mark Siegel.

Bhutto had sent an email to Siegel claiming that if she were killed Musharraf, former chief minister Punjab Chaudhry Pervez Elahi, former DG IB Ijaz Shah and another officer of the intelligence agency  would be responsible.

Musharraf has been summoned by Special Judge Chaudhry Habibur Rehman to appear before the court on July 2.

However, the trial court accepted Barrister Salman Safdar's plea of granting exemption to Musharraf from making a personal appearance before the court owing to security threat.

The court still hasn't presented its verdict on the plea asking for permanent exemption for the former president.

Talking to The Express Tribune, Musharraf council, Barrister  Safdar said, "The prosecution is adamant to proceed against the former president but this exercise would only result in his acquittal."

Safdar said that out of 141 witnesses only Siegel's testimony is being used to justify the prosecution even though he has refused to appear and testify in the court.

Safdar also said that the allegations in the challan were politically motivated which did not substantiate the link between the former president and the assassination of Bhutto.

It is illogical that FIA holds him responsible at one place but has acquitted him from the Karsaz incident, he said.

Security of Special Public Prosecutor

City Police Officer submitted its stance before the court with respect to the security issue of FIA Special Public Prosecutor Chaudhry Azhar Ali, who is contesting the case after the brutal murder of former special public prosecutor Chaudhry Zulfiqar Ali.

In his reply, CPO informed the court that police could provide security cover to Chaudhry Azhar Ali from Benazir Bhutto International Airport to the court.