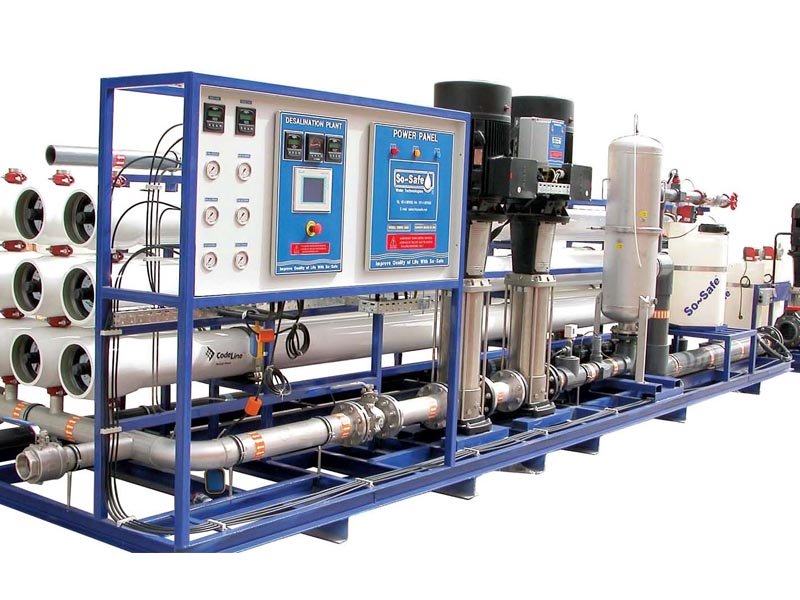 ---
HYDERABAD: The filtration plant, which supplies water to a large part of the city, was in danger of being submerged by the same stream when one of its supply pipes developed a leak on Sunday. The New Filtration Plant, fitted with a 30 million gallon per day (MGD) capacity, was surrounded by water leaking from a 30-inch pipe which posed a potential threat to its operations.

The pipe, now leaking, is used to pump water from the Fuleli canal to fill the three clarifiers which have a capacity of 10 MGD each.




The situation put the officials of Water and Sanitation Agency in a quandary as they opted to let the leakage continue to avoid causing disruption to the city's water supply.

"The repair or replacement of the pipe may take longer than 24 hours. Large parts of the city and Qasimabad tehsils (two of the four tehsils in Hyderabad) will have to go without water," said the Water and Sanitation Agency (Wasa) managing director, Saleemuddin Ahmed.

According to reports, the leakage in the pipe is located outside the plant's premises. Although some parts of the 19-acre plant were submerged in water, its main components used in the process from filtration to supply remained safe. A temporary levee, three to four feet high, has been built to stop the water from entering the plant. The authorities, however, were still in a fix about the best way to plug the leakage.

"We are yet to make a decision whether to halt the process to fix the pipe or find a way of doing it while keeping the supply going," the plant's sub-divisional officer, Zeeshan Malik, told The Express Tribune.




The WASA officials claimed that the agency was facing financial issues due to low recovery and lack of funding by the provincial government. Even the employees could not be paid their salaries regularly. Malik said that the pipe, which had developed the leakage, was around 28 years old. He conceded that if the leakage, which had started over a week ago and developed to a dangerous level on Sunday, increased further, the plant operations would be endangered.

A district and session court had ordered an inquiry about the plant's functioning in August last year. The reports showed that some of its crucial components like the chlorination plant were out of order. The agency officials told the court that they were unable to replace and repair the old equipment due to their financial hardships.The leakage from the pipe continued till the filing of this report.

The WASA has four other filtration plants whose combined capacity is also 30 MGD. Two of these filtration plants, however, the 10 MGD plant at Jamshoro and the 8 MGD plant at Paretabad, were currently dysfunctional.

Published in The Express Tribune, June 24th, 2013.