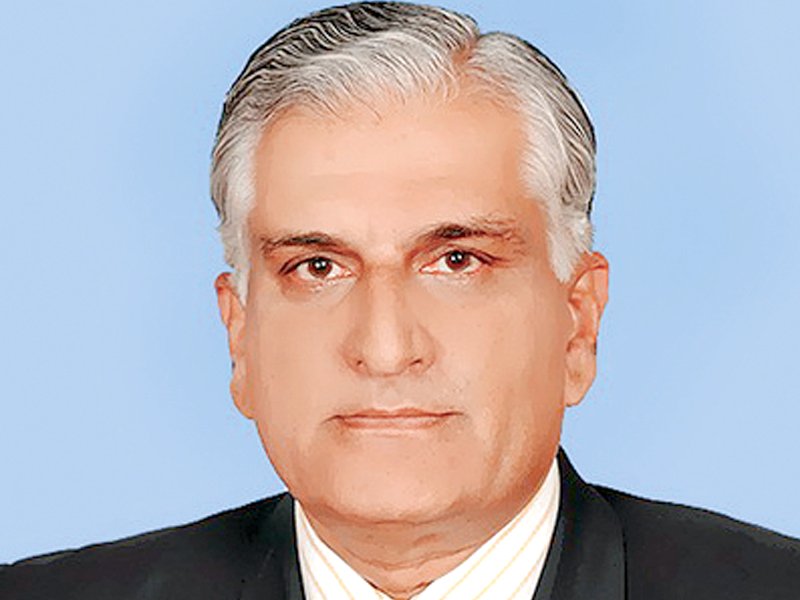 ---
ISLAMABAD: In order to allow for a fair trial against former President General Pervez Musharraf, the government on Saturday shuffled its cabinet and reassigned Minister Zahid Hamid.

The reshuffle, just 15 days after the formation of the federal cabinet, was made apparently to pave the way for a fair trial against the military dictator pending before the top court of the country for abrogating the Constitution of 1973 twice.

The Pakistan Muslim League-Nawaz (PML-N) government removed Hamid from the law ministry, following his request earlier. Hamid, though, has been retained as part of Nawaz's cabinet after he was assigned the ministry of science and technology. A notification in this regard has also been issued.

Hamid was the law minister in former President Musharraf's cabinet when the dictator imposed emergency in the country on November 3, 2007. Over 60 judges of the superior courts were also allegedly detained in their houses.

Hamid had joined the PML-N after the 2008 general elections. During the 2013 elections, he was elected on a PML-N ticket.

Hamid's actions were not entirely voluntary though. Earlier in the week, an appeal had been filed before the Supreme Court, asking the court to restrain Hamid from performing his duties as law and justice minister until the court decided cases seeking trial of ex-president Pervez Musharraf under Article 6 of the Constitution.