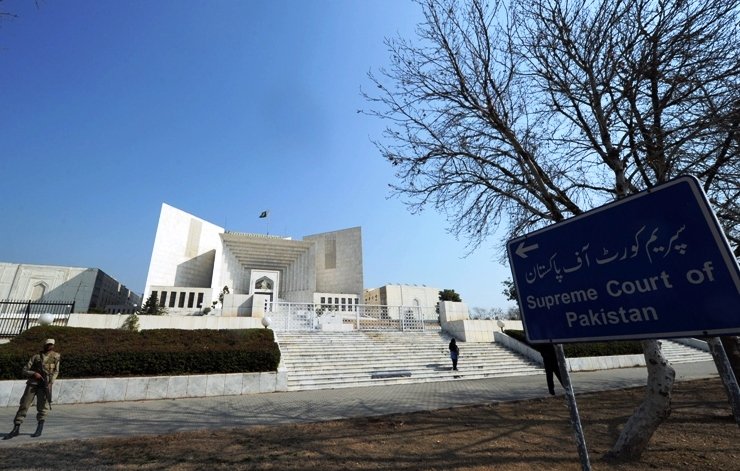 ---
ISLAMABAD: The Supreme Court on Thursday reserved its verdict on collection of general sales tax (GST) at increased rates proposed in the budget and said the decision would be announced a day later (today).

The apex court took suo motu notice of the collection of GST at rates proposed in the budget even before parliament passed the Finance Bill 2013 and the president signed it.

The bench headed by Chief Justice of Pakistan Iftikhar Muhammad Chaudhry and comprised Justice Ijaz Ahmed Chaudhry and Justice Iqbal Hameedur Rehman.

The bench reserved its verdict after hearing the arguments of the Attorney General of Pakistan (AG) and the lawyers representing Federal Board of Revenue (FBR) and Oil and Gas Regulatory Authority (Ogra).

AG Munir A Malik perhaps sensed what the bench was thinking during the course of hearing as he asked for prospective effect of the judicial verdict regarding provisional collection of GST at increased rates.

"If the bench strikes down the Provisional Collection of Taxes Act 1931, I beseech it has to be given prospective effect as explained in different earlier judgments of the apex court. I can recognise the problem in legislation but the Peshawar High Court had upheld the validity of 1931 Act on the touchstone of Article 48 of the 1962 Constitution, which is identical to the language of Article 77 of the 1973 Constitution," argued Malik.

Responding to the AG's plea, Justice Iftikhar Chaudhry observed that the federal government should collect increased rates of taxes but only after getting its decision approved from the parliament through an act.

The chief justice said the Ogra would have to justify before the court the collection of 9% tax besides 16% GST.

Advocate Salman Akbar Raja representing Ogra said that the 9% tax was collected from the CNG station owners for the compression of the natural gas.


Published in The Express Tribune, June 21st, 2013.