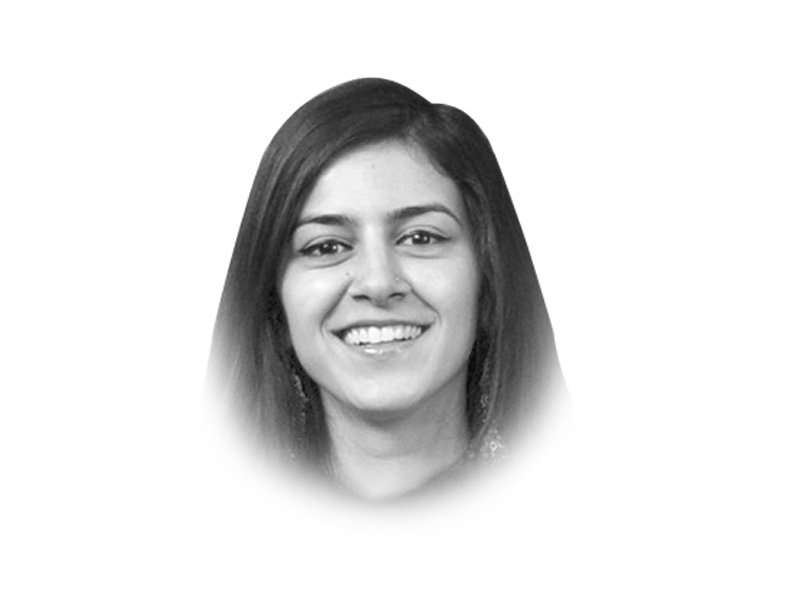 ---
How do the recent US secret surveillance revelations affect Pakistanis? The news hardly comes as a surprise for a conspiracy-loving nation like ours, yet, theorists must be feeling a rare sense of validation. If you've had a phone conversation with anyone in the US over the past few years or used popular email services from Google or Microsoft, you can bet the National Security Agency (NSA) has made a copy of your communication for safekeeping. The NSA collected the second highest amount of data from Pakistan.

Last year, I spoke at Syracuse University's conference on security where General Michael Hayden was the keynote speaker. As the former director of the CIA and the NSA, he implemented the controversial Patriot Act after 9/11, which gave the US government unprecedented powers to track and intercept citizens' communications. I questioned him about the probability of my phone conversations with family and friends in Pakistan being listened on to and taped. With a sly grin, General Hayden assured me that my rights are protected under the Fourth Amendment of the American Constitution. Today, General Hayden admits that the government's collection of phone records and surveillance of internet activity is legal and necessary due to the war on terrorism.

According to documents released by Edward Snowden, a secret court order requires the cellular company Verizon, which has around 90 million customers, to hand over all call records on an "ongoing, daily basis". The NSA conducts a systematic collection and storage of all phone records in the US. Many people do accept that the government needs to take extreme measures in order to avoid another 9/11 like incident, but their numbers are shrinking. A 2008 report on American news programme "Nightline" on the Fort Gordon NSA facility was damaging. It showed that the US has been eavesdropping on personal calls of Americans in which they are talking about private things that have nothing to do with terrorism. Operators there routinely shared recordings of sensational phone calls amongst co-workers that had been intercepted.

Under the PRISM programme, the NSA supposedly has direct access to the servers of Apple, Facebook, Microsoft, Google, Yahoo, YouTube and Skype amongst others. PRISM allows the NSA to monitor emails, photos, video chats, search history and these communications are then stored for later use if needed. The New York Times reported that Facebook and Google were in the midst of creating online spy rooms to provide easier access to the government. Such systems would allow these tech giants to deny providing "direct" access. The NSA is observing citizens of other countries and Americans who communicate with people outside the US. According to Rep Jerrold Nadler, the NSA admitted during a secret briefing to the Congress that it does not need warrants to listen in on domestic communications; in fact, low-ranking analysts have access to these phone calls.

Another alarming aspect of this spy programme is that private firms such as Booz Allen Hamilton had access to it. One would expect the government to shield such troves of information, especially considering the questionable legality of the programme, but providing civilian third parties access to them entirely destroys any pretense of protecting rights guaranteed under the US Constitution. Civilian contractors working on secret surveillance issues now form an increasing share of the four million Americans with security clearance. US national security is becoming privatised with as much as 34 per cent belonging to the private sector, due in part to a lengthy government hiring process and pay freeze.

Details aside, Pakistanis who use Google, Microsoft and Facebook on a daily basis may want to reconsider their options. Other alternatives are scarce, but why give the US an added advantage in monitoring and gathering information? Every country engages in surveillance, but the NSA, casting such a wide net, seems to be taking advantage of the system. The US doesn't respect the rights of their own citizens so you can rest assured they think even less of your privacy.

Published in The Express Tribune, June 19th, 2013.

Like Opinion & Editorial on Facebook, follow @ETOpEd on Twitter to receive all updates on all our daily pieces.