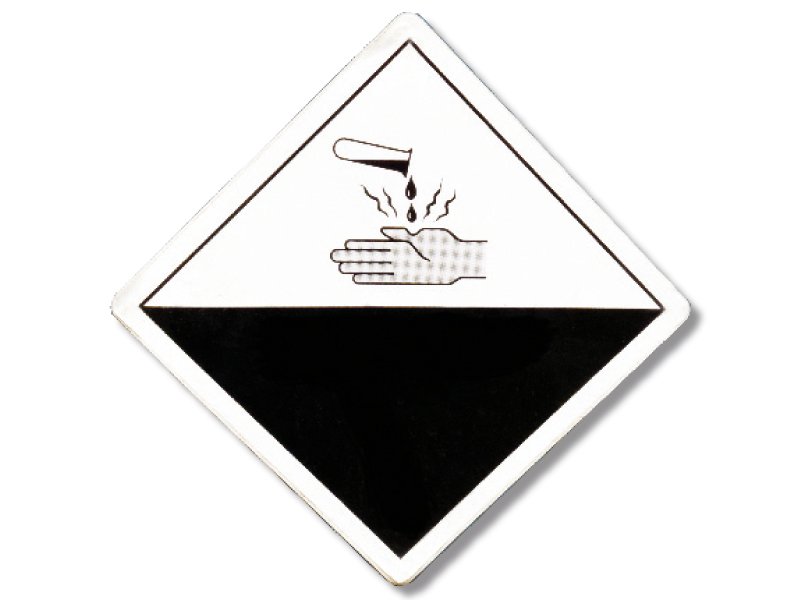 ---
ISLAMABAD: The primary purpose of laws in not punitive action, it is deterrence. Spreading awareness of the consequences of illegal actions to discourage future crimes by warning would-be perpetrators of the consequences of their actions. Almost two years after the amendment to Pakistan Penal Code (PPC) Section 336 to include acid crimes, this objective seems nowhere near being achieved.

In 2012 alone, at least 49 cases of acid attacks were recorded at police stations in Pakistan. However, independent estimates stand at well over 150, which, according to Sikandar Naeem Qazi — a lawyer who was involved in preparing the acid crimes bill — is because there are many incidents of misreporting or forced compromises.

Meanwhile, Acid Survivors Foundation (ASF) Chairperson Valerie Khan lamented the under reporting of acid-related crimes and said the registration of flawed First Information Reports (FIRs) weakens cases at trial.

"If we talk about 2012 alone, when Section 336 A and B were already part of the PPC, around 49 acid throwing cases were registered with different police stations across Pakistan. Deliberately or unintentionally, police officers did not incorporate the two clauses in 48 FIRs," Khan said.




The ASF intervened to ensure the insertion of the section from the updated law, Khan said, but underscored that it was the responsibility of the government, not non-governmental organisations, to take care of the registration of accurate FIRs.

She said the new law, which makes acid crimes non-bailable and non-compoundable — cases cannot be settled through an out of court compromise — had been weakly implemented, resulting in acquittals of acid throwers.

Qazi said acid crimes were not like 'normal' crimes and needed special treatment, which would have to be done by the provinces under the 18th Amendment. He felt that special treatment of any kind had been fleeting, as too many people along the chain were not trained to report for the new law.

"The legislation by parliament is commendable, but it's also the responsibility of the government to make sure it is properly implemented at the first stage, registration of correct FIRs under the relevant sections," Khan added.

She said that after the introduction of the laws in 2011, conviction rates tripled from six per cent to 18 per cent when the correct clauses were inserted, but the rate of  acid attacks in Pakistan remains unchanged,due to a worrying lack of awareness of the issue at every level.

Qazi noted that in the case of one of his clients, Murad Shah — a male acid victim from Islamabad whose case became the first registered under Section 336 in the city — the police did not initially register a case under section 336 because they were unaware of the law.

In many cases, medico-legal officers are not properly trained to report for prosecution, and even lawyers and police are often not prepared to handle these cases because they are not familiar with the law yet, Qazi said, adding, "You cannot give a car to a person who doesn't know how to drive and expect him not to crash it. People need to be trained — prosecutors, police, judges — because everyone needs to know how to handle these cases for justice to be served."

These cases move very slowly, and victims cant afford that. A poor victim cannot afford treatment costs and could die without state aid, NGOs can only do so much, he said.

Qazi felt political will is needed to generate information awareness in effected areas and trainings at judicial and police academies.

"If the police don't know what sections to use, or courts are unaware of a law , the victim is denied justice. Higher judiciaries are trying to improve the situation, the SC or high courts will give directions, but if the scope of the case is wrong little can be done."

He felt implementation had been poor at all levels, noting that hard acids are illegal, but even general stores have them, while in rural areas, cane acid is unregulated.

"Legislation is not passed to help people, it is done for international point scoring, image building, and branding," he said.

He felt the focus of face-saving should be on victims, not branding Pakistan. "The face is a part of a person's identity. When you destroy it, you cancel out the person. In patriarchal Pakistan, a poor victim of an acid crime has nothing left to live for."

Section 336-B, "Whoever causes hurt by corrosive substance shall be punished with imprisonment for life or imprisonment of either description which shall not be less than fourteen years and a minimum fine of aone million rupees."

Section 336-A: Whosoever with intention or knowingly causes or attempts to cause hurt by means of a corrosive substance or any substance which is deleterious to human body when it is swallowed, inhaled, come in contact or received into human body or otherwise shall be said to cause hurt by corrosive substance."

Published in The Express Tribune, June 9th, 2013.
COMMENTS
Comments are moderated and generally will be posted if they are on-topic and not abusive.
For more information, please see our Comments FAQ