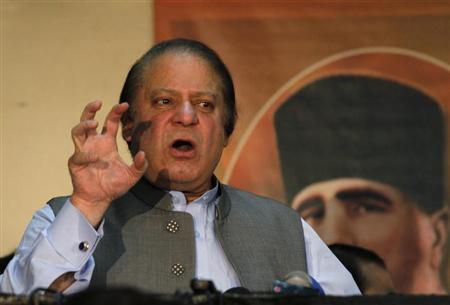 ---
ISLAMABAD:



Although newly elected Prime Minister Nawaz Sharif refrained from touching  on certain domestic issues in his maiden speech as leader of the house in the National Assembly, his companions remained busy throughout the day discussing his party's priority list for addressing the challenges facing the country.




Former finance minister Sartaj Aziz, sitting in the NA lobby to witness the affairs of the house, disclosed the Pakistan Muslim League-Nawaz government's priorities. The first challenge is to bring about an economic revival in the country, the second is to curb load-shedding and the third to restore peace in the country, he maintained.

According to PML-N central leader Iqbal Zafar Jhagra, the party will be focusing on the energy crisis, terrorism, inflation and the revival of economic activities in the country.

His fellow PML-N leader Chaudhry Zafar Iqbal also underscored the significance of these issues. Talking about the fate of former president Pervez Musharraf, he said it was for the courts to decide. He added that his party would only focus on the people.

Meanwhile, Zafarullah Khan Jamali said that despite past bitterness, Nawaz's wise approach will help restore peace in Balochistan.

No PML-N leader, however, set any deadline for overcoming the listed issues.




Opposition's reaction

Pakistan Tehreek-e-Insaf's Shafqat Mehmood said that while his party would support the PML-N when it comes to tackling issues like load-shedding or peace, it would also provide vibrant opposition if it failed to address issues accordingly.

Awami National Party's Amir Haider Khan Hoti said that although he voted for Nawaz out of respect for the public's mandate, his party would still sit in the opposition.

Pakistan Peoples Party's Naveed Qamar, meanwhile, maintained PML-N's vision would be gauged through the budget it will present this month. He added that his party had presented 'people-friendly' budgets during its five years in government.

Jamiat Ulema-e-Islam-Fazl chief Fazlur Rehman said his party was still negotiating certain issues with PML-N for the betterment of the country. His fellow JUI-F leader, Akram Khan Durrani criticised the media for ridiculing his party's decision to remain in contact with Nawaz Sharif.

"We can take a better decision for our party … no one should guide or dictate us on politics," he added.

Published in The Express Tribune, June 6th, 2013.