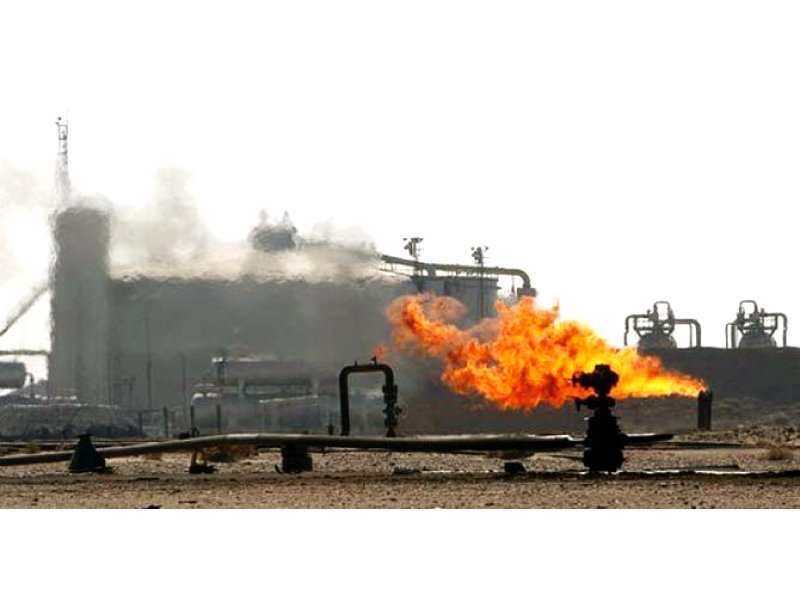 ---
KARACHI:



After a very long time, a petroleum exploration firm will look for natural gas reserves in Karachi, the port city of 20 million people, suggesting how difficult it has become to find much-needed fuel in other prospective parts of the country.




Pakistan Petroleum Limited (PPL) acquired a new block in Malir Town, located in the eastern part of the city, in the latest round of auction of exploration leases held in March.

It was 30 years ago when another such venture in what is known as the Karachi Block, located in the same vicinity, ended with initial studies showing disappointing results.

"Of course we are entering uncharted territories. It's not every day you go to drill so close to urban population," said Asim Murtaza Khan, CEO of PPL, while talking to The Express Tribune. "But this field is still going to be away from settlements. It's located slightly to the north when you go up the Super Highway."

Petroleum exploration companies face the daunting task of finding new reserves as most of the prospective areas of the country have already been explored. What remains to be searched is the treacherous, militancy-hit and expensive area of Balochistan.

This is pushing the companies to go for unconventional petroleum reserves, which require double the expenditure, sophisticated technology and has more chances of failure.

Malir Block will possibly have tight gas, which is trapped inside less porous rocks contrary to conventional tank-like reservoirs, said Khan who has been with PPL for 30 years.

Any seepage

Even before the first oil well was struck by Edwin Drake in Titusville, Pennsylvania, in 1859, oil prospectors had relied on seepages to find hydrocarbons. The story was the same in Saudi Arabia, Iran and elsewhere. What about Pakistan?

"For the past two years, PPL has been doing the 'micro-seep' survey. Seepages have been found in the border region of Balochistan and Khyber-Pakhtunkhwa," said Khan, adding there was little reason to be excited about it.

"Technically, seepages are bad news because it means the underground reservoir is leaking. And we are talking about hundreds of millions of years," he said. "But that also means that there is a reservoir somewhere in the vicinity. We just need to find it."

When it comes to domestic resources, Pakistan has primarily remained a gas producing country. Oil output comes to just 66,000 barrels per day.

Organic deposits, which are a source for hydrocarbons, are different for oil and gas, said Khan. "What we have here in Pakistan is not similar to what you'll see in Iran and the US."

Pumping slowly?

Pakistan's total recoverable gas reserves stand at around 14.772 trillion cubic feet whereas daily production averages at around 4,000 million cubic feet, often drawing criticism that petroleum exploration companies make billions but do not spend substantially for drilling more wells.

"Every field has its optimal production level. We can't exceed that. Don't you think we would want to take out more gas from Sui field? But it will start giving out water if we try harder," he said.

Most of the fields also have water reservoirs, Khan explained. "Then there is the problem of falling pressure. Generally, a well has a radius of 1 kilometre. If we spud another well within that area then pressure drops at the first well."

The best way to increase production is to find new reserves, he said.

Difficult times ahead

Exploration and production in Balochistan, where PPL wants to focus, is turning out to be a daunting task. Roads have to be built to reach the site because of rough terrains and moving workers and equipment all add up to the cost.

"Then when you look at the economics, the well doesn't seem feasible," said Khan. "We are no longer finding reservoirs like Sui and Qadirpur, which were basically large smooth tanks. Now we find gas trapped in narrow layers and fractures, which are difficult to reach."

While the company has been employing new techniques like fracturing and horizontal drilling, it has begun to face trouble. "There can be issues like technical failures and we can't do anything about that."

Published in The Express Tribune, June 5th, 2013.

Like Business on Facebook to stay informed and join in the conversation.