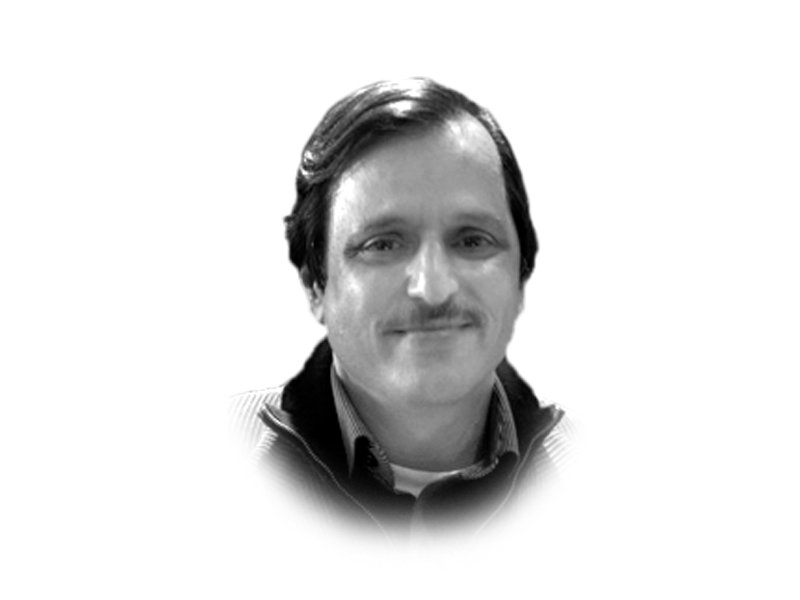 ---
Freelance journalist Ahmad Ali Joya was murdered in Bahawalnagar on May 24. He was reported to be helping the police in tracing a gang of criminals and was, perhaps, killed by the same men. This has raised the question of whether journalists should become the source.

Only an independent investigation will lead to the final conclusion behind the motive for his murder. It remains to be seen whether the reason for his murder was his stories or the fact that he became a source for the law-enforcement agencies. The latter is where journalists can find themselves in real trouble.

Police officers and officials of intelligence agencies can be good sources of information when writing a story, particularly if you are an investigative journalist, covering terrorism, but there is a very thin line between personnel of law-enforcement agencies acting as the journalist's source or the journalist becoming their source.

In crime reporting, and now terrorism, reporters often cite what the police or law-enforcement agencies say and ignore even basic use of terms such as, "accused", "alleged", etc. and instead, directly declare a suspect a terrorist. This situation has created serious problems for journalists, particularly in Balochistan and Fata.

About a year back, a colleague of one of the journalists killed in Fata revealed that the journalist was targeted because the alleged militant group thought the deceased was far too close to the intelligence agencies, thereby raising suspicions among the alleged militants that he was an informer.

Baloch journalist Abdul Razzak, who has been missing for the past month, is said to be in the custody of agencies. He was working for a local paper. He was abducted in Lyari and has not yet returned.

The same can be said about other forms of political reporting. Journalists often feel that politicians, ministers and bureaucrats become their friends, when the reality is quite different. In Pakistan, journalists who get acquainted with the police and/or the agencies often start mirroring in perspectives in their own reports. So much so, that it stops mattering whether the news is genuine or planted. When some people start working as informers or cross the danger zone, they become the target, either of the rival faction or of their own "source".

Another grey area is the political affiliation of journalists. There is nothing wrong with having a political opinion or having remained affiliated with a particular group during university. But if over time journalists do not disassociate themselves and use their profession to support these political groups in a biased manner, then they, too, become soft targets for rival factions.

Therefore, it is very important for all journalist unions and Press Clubs to start investigating the cases of slain journalists and collect reports about their official investigations, which may also help them in their own investigation. The situation has further deteriorated with clubs and unions failing in their basic responsibilities of strict membership and in the issuance of press cards, which often get misused.

Journalists must fight for the protection of their sources and should never reveal them, even if they have to go to jail for it. It is always better if the journalist gets the story confirmed from more than one source, particularly, if it endangers his/her life or may lead to serious litigation.

Protecting the source is very important, but protecting the lives of journalists is far more important. Under no circumstance should the journalist become the "source". One wonders whether during his investigative reporting, it was Joya, who used the police as his source or was he "used" by them.

Published in The Express Tribune, June 5th, 2013.

Like Opinion & Editorial on Facebook, follow @ETOpEd on Twitter to receive all updates on all our daily pieces.