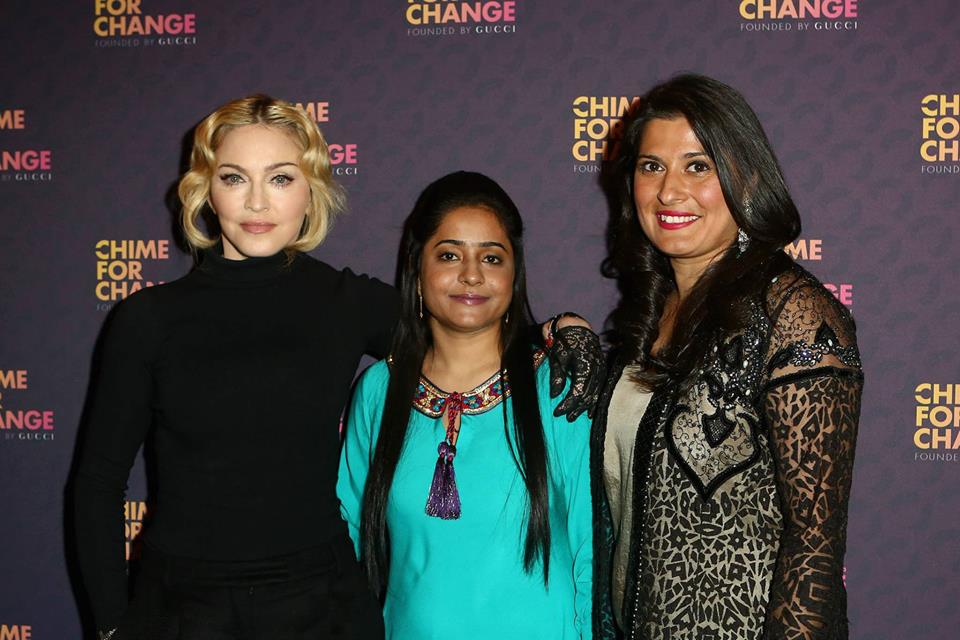 ---
KARACHI: Celebrity and social activist Madonna announced on Saturday that she is raising money to expand a school in an impoverished area on the outskirts of Karachi, according to a press release on her official website.

On Saturday, Madonna went on stage at a live concert in London and publicised that she is supporting girls' education in Pakistan through her Ray of Light Foundation, and urged people to support her cause.  She was joined on stage by Humaira Bachal, an education activist from Karachi. The concert had been organised the charity organisation Chime For Change that campaigns for education for women and girls.

A webpage was simultaneously launched on crowd-funding platform Catapult to raise money for the addition of an extra floor at a school in Karachi.

The Dream Model Street School is located in Mawach Goth, Karachi and was founded by the Dream Foundation Trust (DFT), a Pakistani non-governmental organisation.

The school, established in 2005, and claims to have taught over 2,000 students who otherwise would not have had access to education.

The crowd-funding campaign expects to raise nearly $58,000. $932 had been raised at the time of the filing of this report.

On April 3, Madonna announced the auction of a Cubist masterpiece by French artist Fernand Leger to support an education project for girls in Afghanistan and Pakistan.

"I want to trade something valuable for something invaluable – educating girls," she said in a statement.
COMMENTS (6)
Comments are moderated and generally will be posted if they are on-topic and not abusive.
For more information, please see our Comments FAQ