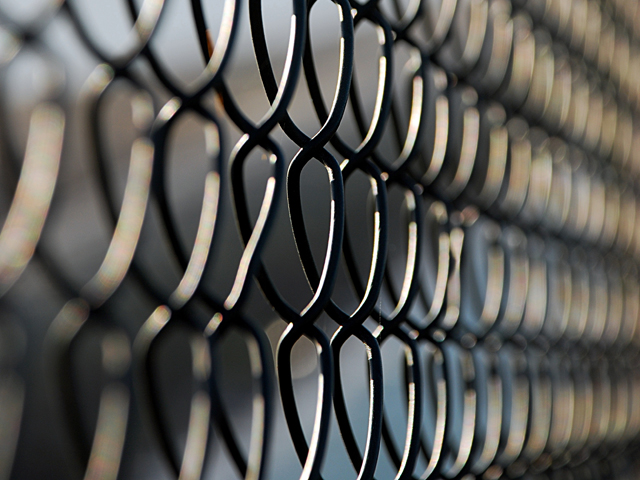 ---
HARIPUR: At least eight prison wardens, including an assistant superintendent, and five prisoners were injured on Thursday when the administration of Central Prison, Haripur resorted to shelling and baton charge on unruly inmates.

Prison authorities said over 40 prisoners accused of selling narcotics were incarcerated in isolation in a separate barrack this week. Defying the decision, the inmates tore down a brick wall separating two barracks and climbed on one of the barrack's roofs. Some also climbed the trees nearby, chanting slogans against prison authorities.

The jail's administration tried to reason with the inmates and convince them to end their protest, but the prisoners refused to give in. They also pelted jail wardens and senior administration officials with stones, injuring eight of them including an assistant superintendent.

In a bid to quell the mutiny, police resorted to heavy shelling and baton charge, forcing the inmates to climb down from the roof and trees. Over five inmates were injured in the incident and later hospitalised.

"The situation is under control. All the rowdy inmates have been locked up and cases have been registered against them for violating jail rules," said an official requesting anonymity. He added nine prisoners from a barrack protested by sewing their lips three days ago.

The official claimed these inmates were "habitual criminals" and were caught selling drugs inside the jail.

However, insiders maintained the prisoners had started protesting against alleged mistreatment at the hands of some prison officials. The jail administration denied the allegations.

Published in The Express Tribune, May 31st, 2013.
COMMENTS
Comments are moderated and generally will be posted if they are on-topic and not abusive.
For more information, please see our Comments FAQ