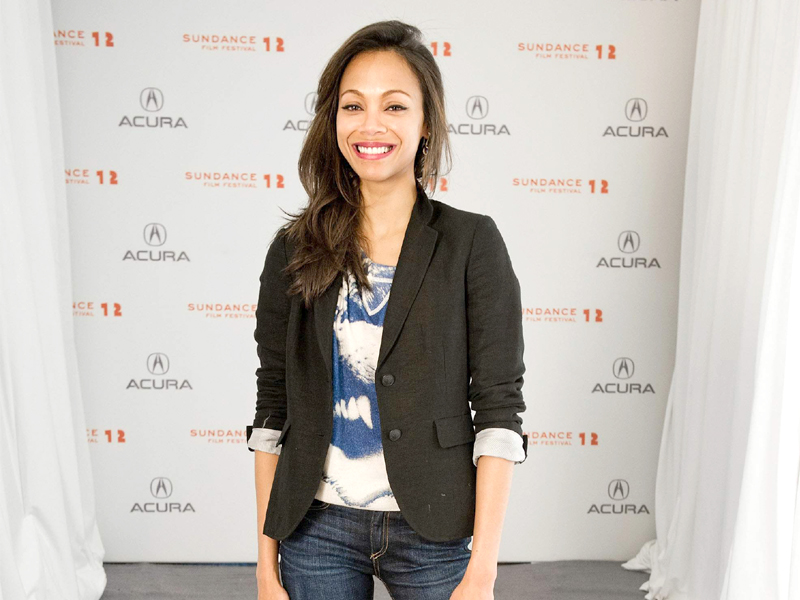 ---
LONDON: Zoe Saldana is no small actor — she has been a part of several blockbusters such as Avatar and Star Trek. But now, Saldana is up to something else. She will be seen in a rather small budget movie called Blood Ties and has also shown an interest in donning a director's hat.

In Blood Ties, which had its world premiere at the Cannes film festival this month, 34-year-old Saldana plays the girlfriend of a policeman whose complex relationship with his brother pits duty against family loyalty.

The film, by French actor-turned-director Guillaume Canet, also stars Clive Owen, Marion Cotillard, Mila Kunis and James Caan.

How did you approach a small budget movie?

There are sacrifices that you make. Your trailer isn't as big or as nice. I'm joking. But my approach is always going to be the same, whether it comes in a big package or a small package. If I commit to a role and be part of a story, then it is my job to give 150% to putting this character together. I did the same thing in Blood Ties that I did in Avatar and Star Trek.

What were the differences?

When it comes to certain blockbuster movies, the budget is healthier so there are a lot of perks. When you are shooting a film like Blood Ties, where the budget is not as big and you are shooting in a city like New York, which is a very expensive city, the entire budget goes into the movie and you just end up making compromises. You are happy to do so because you are collaborating with amazing people. It is a good day at the office; the office might be smaller, but it is good.

How have your ambitions changed from what they were five years ago?

Five years ago, I didn't have any ambitions. I would just live day-to-day. It is not like I am a happy-go-lucky person though; I am very determined and if I get an audition to go for a role that I really want, I will put in 150% (efforts). However, I was never 'the man with the plan' up until recently. It is only because of my desire to make the transition and become a director and that is one of the reasons why I wanted to work with Guillaume. He is an actor and now, he is making a very graceful and solid transition into directing.

Why do you find directing a movie appealing?

It is much more satisfying (than acting). You are more of a participant in the conception and making of a story, of a movie, as opposed to being an actor that's hired and shows up and says their lines. Obviously you collaborate with your director and your producer but as soon as you leave, you are at everybody's mercy and that is too much of a loss of control for me and for my craft.

Have you had issues with your work being changed?

I have been working in this business for over 10 years and, especially as a woman, you are disappointed because by the time you get to see your work, it has changed so much. I don't like to be disappointed. I like having control. I think I have capability, and as a woman I can't be at too many people's mercy. It is not okay for me. I am a story teller and an artist and I love what I do, so I want to be a part of it more and not just show up and say my lines.

Published in The Express Tribune, May 31st, 2013.                    

Like Life & Style on Facebook, follow @ETLifeandStyle on Twitter for the latest in fashion, gossip and entertainment.