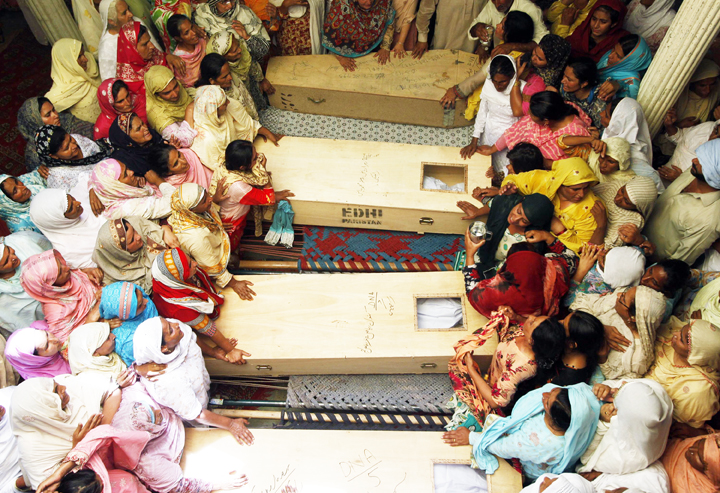 ---
ISLAMABAD: Chief Justice Iftikhar Mohammad Chaudhry took suo motu notice of the Gujrat school van fire in which 19 students and a teacher lost their lives, Express News reported on Wednesday.

The chief justice will hear the case on June 4.

The death toll rose today after one of the injured children succumbed to her injuries.

The schoolchildren and teachers were burnt to death on May 25 when their school van's gas cylinder exploded in the Kot Fateh Din area of Gujrat, officials said.

The van was carrying students to Jinnah Public School in the Mangowal area of Gujrat from the city's Kunjah neighbourhood when it caught fire.

The children were aged between five and 15 years.

Police said the fire appeared to have started when the driver of the dual-fuel vehicle switched from compressed natural gas (CNG) to gasoline.

The driver, who fled and left the van in flames, has been arrested in the city of Kharian.

Initial information said the driver had also kept petrol in a plastic bottle, as reserve fuel for emergency use, which may have contributed in intensifying the fire.

"We told the driver there was a very bad smell of gas leakage. But he did not listen and soon after the fire erupted," a 10-year boy who survived the blaze said.
COMMENTS (15)
Comments are moderated and generally will be posted if they are on-topic and not abusive.
For more information, please see our Comments FAQ