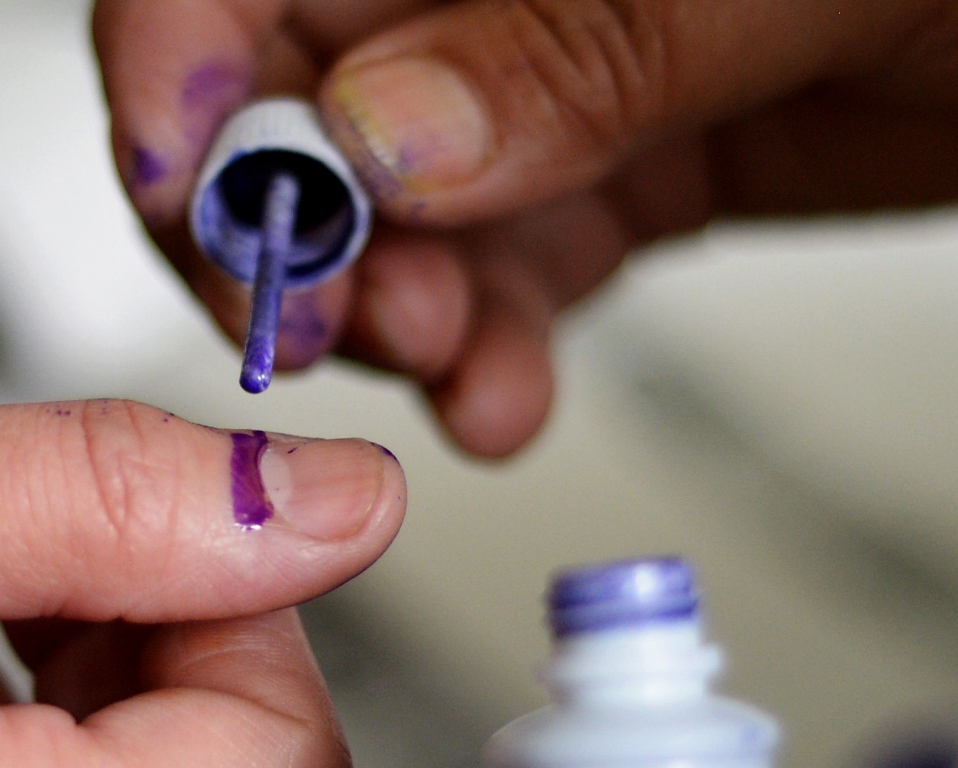 ---
ISLAMABAD:



Despite using parliamentary privileges to receive funds for developmental work in their home constituencies, over 70% former federal ministers were not popular enough to retain their seats following the May 11 polls.




Over 340 lawmakers withdrew around Rs165 billion under the People Works Project (PWP) and some Rs120 billion under the prime minister's discretionary funds for completing several development schemes in their constituencies during their tenures.

Public accounts auditors said that federal ministers received the greatest chunk of funds from public accounts from among all lawmakers for this purpose. Yet, over 51 ministers out of a cabinet of almost 70 were not re-elected.

There are no records by the Cabinet Division to indicate if the funds withdrawn were equal to the funds spent.

Officials revealed that an additional sum of Rs156 billion was released to various lawmakers under special directions from former prime ministers Yousaf Raza Gilani and Raja Pervez Ashraf, of which the cabinet division had also not maintained a record.




Minister by minister

Former premier Ashraf withdrew funds worth Rs49.5 million under the PWP in NA-51 of Rawalpindi while Rs21 billion were taken out for various projects from the PM's discretionary funds. Despite this, he was defeated by Raja Javaid Akhlas of PML-N.

Similarly, former federal minister for railways Ghulam Ahmed Bilour, who was elected from NA-1 Peshawar, accepted funds worth Rs54.4 million under the PWP. He was defeated by Imran Khan.

Bilour said he had spent the development funds quite "honestly" in his constituency. "But I respect voters' opinion about my party in the 2013 elections," he said.

Rs59.5 million were withdrawn for development projects in NA-79, Faisalabad by former federal minister Rana Farooq Saeed Khan, who also did not win against his electoral rival, the PML-N's Chaudhry Shahbaz.

Faisal Saleh Hayat, former minister for housing and works withdrew Rs40 million for Na-66, Jhang, under the PWP, but also could not retain his seat.

Chaudhry Imtiaz Safdar Warraich, who served as state minister for communication for 2008 received funds worth Rs40 million for his constituency in NA-98 but also remained unsuccessful.

Mian Manzoor Wattoo, another minister in the last govt, who withdrew Rs29 million under PWP, lost in NA-146 to Rao Mohammad Ajmal of PML-N while Syed Sumsam Ali, who served as minister of state for information and broadcasting was defeated by PML-N's Muhammad Ashiq Hussain despite procuring Rs59 million for developmental work in NA-145.

Former Federal Ministers Amir Muqam withdrew Rs60 million for various projects in NA-31 while Hameedullah Jan Afridi spent Rs59.8 million in NA-46, Tribal Area – both of whom lost their seats.

Tasneem Ahmed Qureshi and Anwar Ali Cheema lost elections in NA-66 and NA-67 of Sargodha respectively. Qureshi received Rs58 million to complete various schemes in NA-66 while Cheema took Rs60 million for NA-67.

Former federal ministers Firdous Ashiq Awan and Nazar Muhammad Gondal withdrew Rs60 million and Rs45.4 million respectively under the PWP for various schemes in NA-111, Sialkot and NA-109 Mandi Bahauddin respectively. Both were defeated in the elections.

Former ministers Khawaja Sheraz Mehmood and Dost Muhammad Mazari also could not retain their seats from the Dera Ghazi Khan division despite receiving Rs60 million each for their constituency. Likewise, Sardar Qayyum Khan Jatoi failed to win in his home constituency of NA-180 in Muzaffargarh.

Ayatullah Durrani received Rs49 million for his constituency, but was defeated by his political rival in NA-268 Balochistan. He was of the view that his defeat was linked to the provincial government's failure to maintain law and order. "I did serve for the people of my constituency," he said.

Awais Leghari's, who is the former minister for information technology, stood out as one person did not withdraw his funds for NA-172. Curiously enough, he retained his seat, albeit as an independent.

Published in The Express Tribune, May 25th, 2013.
COMMENTS (1)
Comments are moderated and generally will be posted if they are on-topic and not abusive.
For more information, please see our Comments FAQ