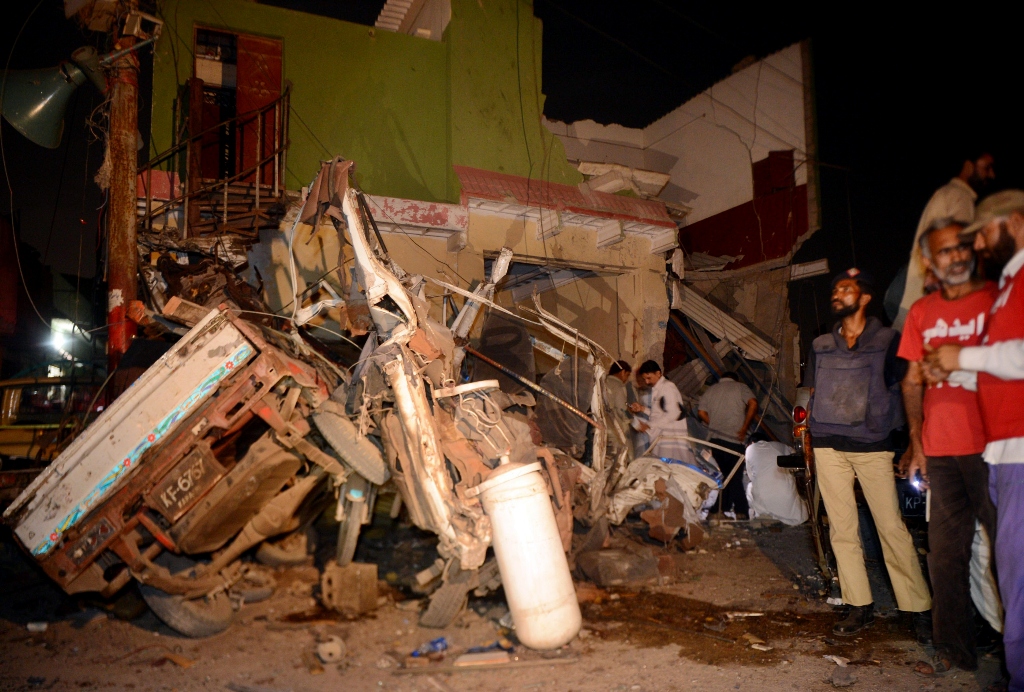 ---
ISLAMABAD:



The Awami National Party (ANP) and independent candidates bore the brunt of pre-election violence against political candidates, party offices and meetings — most of which was caused by the Tehreek-e-Taliban Pakistan (TTP) and its associated groups -- revealed a report by the Pakistan Institute of Peace Studies (PIPS) released on Friday. 




"298 people lost their lives and 885 others were injured across Pakistan between January 1 and May 15 in 148 reported terrorist attacks on political leaders, workers and voters, besides 97 incidents of political violence," said the report titled 'Elections and Violence Monitoring Report.'




After the ANP, the greatest number of attacks targeted the Pakistan Peoples Party (PPP) and the Muttahida Qaumi Movement (MQM).

Of the total number of attacks, 108 were perpetrated by the Tehreek-e-Taliban Pakistan and associated militant groups. Baloch militant groups carried out 40 such attacks. Some 156 people were killed and about 665 injured in the TTP attacks, while attacks by Baloch insurgents claimed 14 lives and resulted in 78 injuries.

Party-wise break up

The ANP was targeted 37 times in almost all provinces from where it was contesting polls. From across the country, 19 independent candidates' rallies, meetings and other activities were targeted by terrorists, according to the PIPS report.

On the other hand, the PPP and the MQM were attacked 12 times each. While the militants hit hard against the ANP and the PPP in almost every area of the country, the MQM was repeatedly targeted in Karachi.

Apart from these parties, leaders and workers of right-wing parties did not remain entirely safe either. Workers and candidates of Pakistan Muslim League-Nawaz (PML-N) were targeted in 10 attacks, mainly in Balochistan and Punjab, according to the report.

Moreover, three factions of Jamiat Ulema-e-Islam (Fazl, Sami and Nazriati) and the Jamaat-e-Islami were also targeted by militants in parts of Sindh, Balochistan, K-P and FATA. The report did not give numbers for these attacks.

As many as five attacks were suffered by leaders and workers of Pakistan Tehreek-e-Insaf (PTI) in K-P and Punjab. Balochistan's nationalist parties were targeted in eight attacks. Meanwhile, 19 attacks hit independent election candidates, their offices and rallies while 17 other attacks targeted polling stations in Balochistan and K-P.

Province-wise break up

K-P was the worst hit during the pre-poll violence with 50 attacks taking place there. Balochistan followed with 49 attacks, Sindh with 30, FATA with 12 and Punjab with 7, revealed the PIPS report.

The highest number of terrorist incidents for any region across Pakistan was reported from Sindh. Out of the 73 attacks in the province, 70 were launched in Karachi alone. K-P and Punjab witnessed nine incidents each while six incidents of political violence were reported from Balochistan.

Apart from those killed in terrorist attacks between January 1 and May 15, 2013, another 128 leaders and workers of different political parties were killed and 142 were injured in 97 reported incidents of political violence and clashes between supporters and workers of different political parties.

Published in The Express Tribune, May 25th, 2013.
COMMENTS (3)
Comments are moderated and generally will be posted if they are on-topic and not abusive.
For more information, please see our Comments FAQ