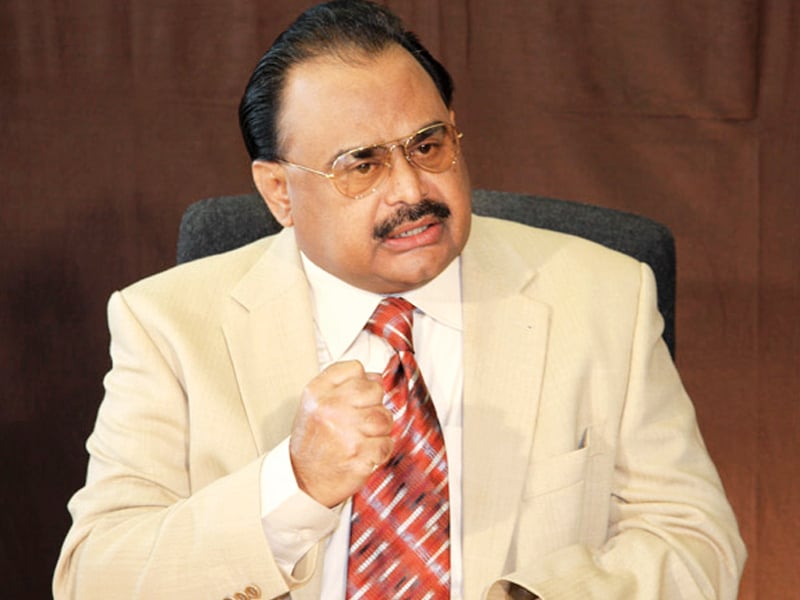 ---
KARACHI: Muttahida Qaumi Movement (MQM) chief Altaf Hussain has asked workers and office-bearers of the party to recommend one person from their respective sectors to join the coordination committee.

All recommendations should be made entirely on merit and the recommended person should fit a certain criteria, he said, per a statement released on Friday.

"He should be educated, honest and be able to read and write fluently in English and Urdu. He must also have a strong family background," Altaf specified. Workers were directed to submit their recommendations to the provisional coordination committee.

The party chief warned the sectors against forwarding the names of undeserving candidates, based on favouritism. He said if members were caught violating the instructions, he will have nothing to do with them.

Altaf said the workers who plan on doing this should not attend the General Worker's Meeting of MQM scheduled for Sunday.

In his earlier statement, the MQM supremo had warned that if party workers did not improve, they would lose him.

He had also asked the workers to terminate contact with anyone who is found to be involved in any activity frowned upon by the party.

Addressing the provisional Coordination Committee, Altaf said that people who are accorded a certain responsibility must discharge their duties, otherwise they would be asked to resign.

It would be better to stop the movement altogether instead of allowing corrupt office-bearers to remain in the party, he added.
COMMENTS (17)
Comments are moderated and generally will be posted if they are on-topic and not abusive.
For more information, please see our Comments FAQ