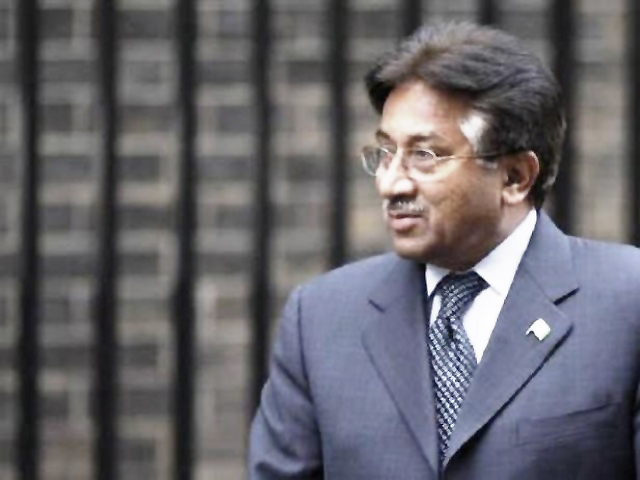 ---
ISLAMABAD:



A three-judge bench of the Supreme Court observed on Thursday that the Apex court was not the appropriate forum for conducting former president General (Retd) Pervez Musharraf's treason trial. 




Hearing a set of petitions seeking Musharraf's trial for treason for imposing emergency on November 3, 2007, the bench, headed by Justice Jawwad S Khawaja, observed that the apex court would not be a competent authority to order the prosecution of the ex-president.

"The High Treason (Punishment) Act 1973 constitutes a special court for holding a trial under treason where all kinds of defence will be available to Musharraf. This court lacks the competent jurisdiction," said Justice Ejaz Afzal Khan, a member of the bench.

On July 31, 2009, while deciding the petition filed by Sindh High Court Bar Association (SHCBA), the Supreme Court held that the November 2007 emergency subverted and abrogated the Constitution.




During the proceedings, Advocate A K Dogar, representing one of the petitioners, cited the 2012 Azhar Siddiq case, in which former Prime Minister Yousuf Raza Gilani was disqualified by the apex court from holding membership of the National Assembly and emphasized that the 14-judge bench which had delivered the judgment was a court of competent jurisdiction.

Advocate Dogar then went on to ask whether the apex court would be a competent court to give a decision on Musharraf's prosecution, given that Musharraf too had breached the Constitution.

To this, Justice Khan said that the 2009 observations were not meant for the purpose of trial. Unless Musharraf was proceeded against and tried under due process, he could not be held guilty for treason, Justice Khan said.

Another member of the bench, Justice Khilji Arif Hussain, said Gilani's case was different from that of Musharraf. Gilani was disqualified because, after his conviction by a seven-judge bench for committing contempt of court, the speaker National Assembly had to send a reference to the Chief Election Commissioner which she did not.

However, Musharraf's case is a different matter as the former president had not been proceeded against in any court.

"It is for the [special court] to take cognizance and I do not know whether that court would ignore or take into account the apex court's July 31 verdict," Justice Khilji observed.

The Supreme Court proceedings also seemed to put to rest speculations about Musharraf leaving Pakistan before the incoming government assumes power.

Advocate Ahmed Raza Kasuri, who is representing Musharraf, stated that he had met the former president on Wednesday and could categorically state that his client had no intention to leave.

It would now be up to the new government to take a stance whether they wanted to prosecute Musharraf or not, Advovate Kasuri said.

The bench adjourned the case till June 3.

Published in The Express Tribune, May 24th, 2013.
COMMENTS (2)
Comments are moderated and generally will be posted if they are on-topic and not abusive.
For more information, please see our Comments FAQ