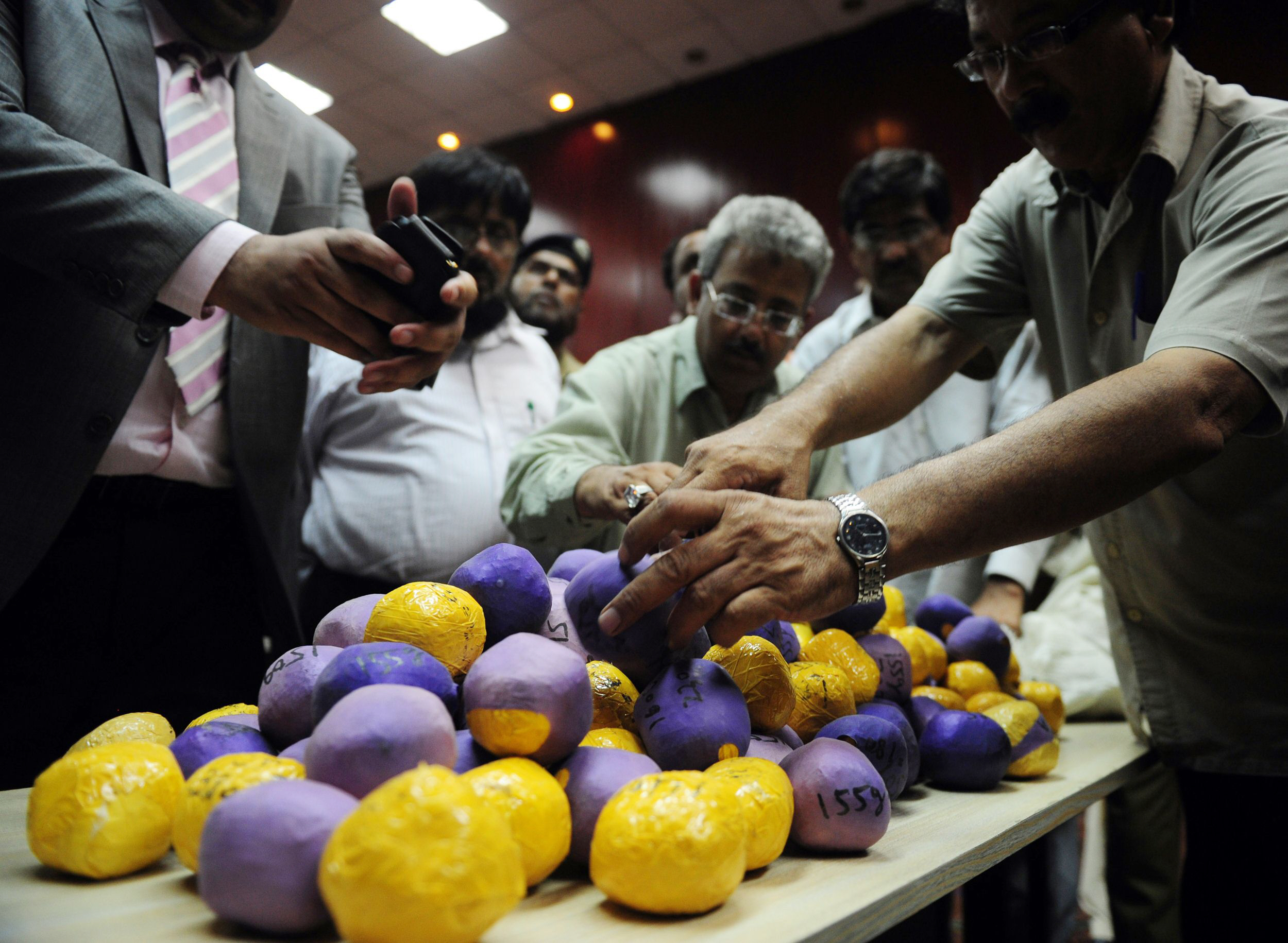 ---
KARACHI:



For most laymen any discussion about the informal or undocumented economy usually makes them think of tax evasion or tax avoidance. At the most, they feel this is limited to some kind of financial fraud. Then there are those who think that the informal economy or black economy just revolves around illegal activities and the underworld. Neither of the two is completely correct.




But what many people do not realise is that the bulk of the illegal or black economy, globally, revolves around the trade of drugs like cocaine, heroin or opium and a significant part of it involves migrant- and human-smuggling. And yet another significant part is the trade arms.

Pakistan is no longer a major source of opiates but it is a major transit country for drugs coming from Afghanistan which is still said to be the source of 90% of the global opium trade. Economic factors are at play here. In a war-torn country like Afghanistan, the farmer finds it much more lucrative to grow opium, even though his take is still a fraction of the eventual street price that the finished product gets in Europe and North America.

It is still the biggest source of export earnings for the country and at an estimated value of about $2.6 billion, it is more than a third of the country's formal GDP.

The issue is not as major for Pakistan as it used to be, with poppy production falling to about 1,500 hectares, compared to 123,000 hectares in Afghanistan, according to the UNODC/SDPI report. The bigger issue for Pakistan is its position as a transit country. Along with this is the contentious issue of acetic anyhydride which is used in the manufacture of legitimate drugs, but is also a major component in the manufacture of  heroin in Afghanistan. Reports of seizures suggest that a large part of Afghanistan's requirement is smuggled from Pakistan.

Pakistan is also a major transit country as well as a source of origin for the migrant- and human-trafficking industry. The two terms are differentiated by the fact that migrant-trafficking usually involves people who pay to be illegally transported to a country of their choice while human-smuggling involves people who are literally sold, against their will. This primarily involves women and young children. In Pakistan migrant-trafficking is more prevalent and it is also a transit country for migrants coming from Afghanistan.

According the figures released by 'A Global Alliance Against Forced Labour', the profits from human smuggling in one year have been as high as $32 billion. It costs approximately Rs500,000 to Rs800,000 to pay for a multi-stop land route from Pakistan to Western Europe. And it is estimated that on average, anywhere from 15,000 to 20,000 migrants cross Pakistan's borders illegally every year. This means that the size of the business ranges from Rs7.5 billion to Rs16 billion.

The illegal trade in small arms is another significant portion of the black economy, both globally and in Pakistan. According to data released by the Small Arms Survey of 2009, the worth of the global illegal trade was $1.58 billion. It is hard to get numbers or data in Pakistan but the report compiled by the SDPI and UNODC has tried to come up with a rough estimate, based on the sales of the AK-47 alone. By even the most conservative estimates the illegal arms trade is worth $52 million a year.

This is the truly black side of the informal economy, a side where the cost is much more than just financial.

reporting by khurram baig

Published in The Express Tribune, May 20th, 2013.

Like Business on Facebook to stay informed and join in the conversation.
COMMENTS
Comments are moderated and generally will be posted if they are on-topic and not abusive.
For more information, please see our Comments FAQ