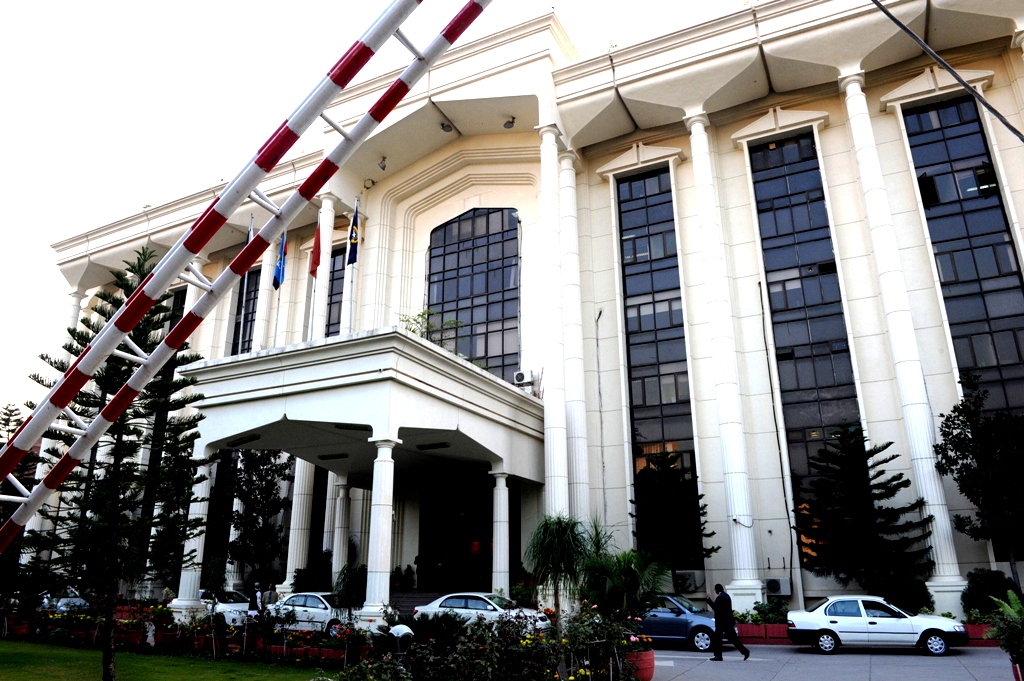 ---
Allegations of corruption and incompetence at the Federal Board of Revenue (FBR) are common, but this time, the old boys' club at the organisation appears to really have outdone themselves. With less than six weeks left to the end of the current fiscal year and tax collection trailing badly behind even twice-lowered targets, instead of putting their backs into trying to fix the problem, the top brass at the FBR is busy engaging in the kind of petty personal rivalries that would look immature on a high school squad.

That the taxation system in Pakistan is broken is beyond doubt, but what is more perplexing is why there seems to be virtually nobody in authority who seems interested in fixing it. The one person who seems to have had some sensible ideas on how to approach the problem — former FBR chairman Ali Arshad Hakeem — has been sacked by the Islamabad High Court, in yet another example of how litigious the civil service has become.

The fact is that the FBR, as it currently stands, is more akin to a medieval fiefdom than it is to a modern tax collecting authority. Allegations of corruption abound, with entire networks of officers seeking to support one another in collecting graft for themselves rather than taxes for the national exchequer. And like any other gang of individuals that lives on corruption, these groups often battle with one another for influence and control over what they call "lucrative" posts, in turf wars that are only marginally more civilised than the ones played out on the streets of Karachi.

The system will take years to clean up completely, but in order to ensure that he can get anything done, the new prime minister must tackle this creaking corner of the bureaucracy first. After all, if he does not fix the tax men, where will he get the money for all of those infrastructure and investment projects he has in mind?

Hakeem's plan was to use the power of Big Data to identify tax evaders and go after them. That would be a good starting point for the new administration.

Published in The Express Tribune, May 20th, 2013.
COMMENTS (1)
Comments are moderated and generally will be posted if they are on-topic and not abusive.
For more information, please see our Comments FAQ