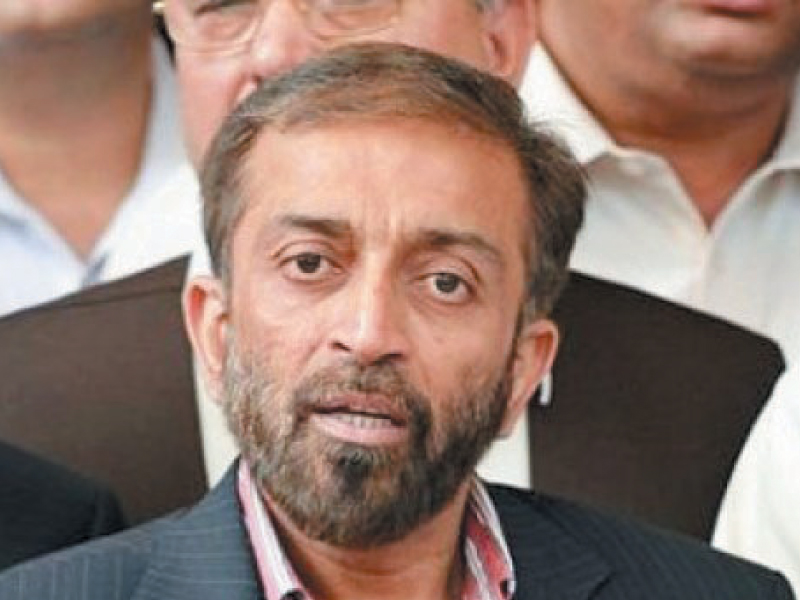 ---
KARACHI: Muttahida Qaumi Movement (MQM) deputy convener Farooq Sattar on Sunday said the accusations levied by Pakistan Tehreek-e-Insaf (PTI) Chairman Imran Khan against MQM and party chief Altaf Hussain were baseless, Express News reported.

"Imran Khan was quick to blame us on the murder of our sister, Zahra Shahid even before complete details of the incident had become known," he said, while addressing a press conference in Karachi.

Senior vice president of the Sindh chapter of PTI, Zahra Shahid Hussain was assassinated in the upscale Defence neighbourhood of Karachi on Saturday night.

"We will protest against Khan's hateful comments by peacefully demonstrating in Pakistan and abroad. We will explore our democratic options to protest and won't respond hate-filled comments with hate," Sattar added.

He further alleged that Khan had wrongfully blamed MQM for spreading terror.

"Imran Khan has blamed us for spreading terror in Karachi. If we didn't know any better, we'd also be getting blamed for Imran Khan's accident."

Sattar's comments came shortly after re-polling in 43 polling stations of NA-250 came to an end. MQM and Pakistan Peoples Party (PPP) had earlier boycotted the re-polling on the grounds that it should have been held in all the polling stations of NA-250 and not just in the selected 43.

"This is an act of favouritism," claimed Sattar. "This is not election but selection. Voters from 140 polling stations have been disenfranchised and this is unfair."

"It's not just MQM," he maintained, "but voters in Defence and Clifton areas have also proved our point by not turning out to vote. After Balochistan, NA-250 has the lowest voter turnout."

The MQM leader also called for an end to the back-and-forth exchanges of condemnation.

"The blame-game has left the people confused. Is this the kind of leadership we want?"