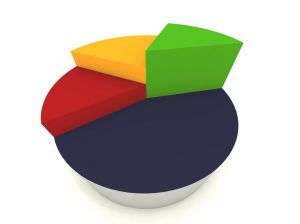 ---
KARACHI: Imagine the possibilities if an instrument, by command or in anticipation of a need, could execute its function on its own. The proposition was first put forth by Aristotle around 2,300 years ago, and is now the main concept behind what is now known as 'big data' and 'analytics', Nauman Sheikh – an expert on IT with a specialisation in data and analytics – told participants of a seminar at a local hotel here on Thursday.

Sheikh, who has authored "Implementing Analytics: A Blueprint for Design, Development, and Adoption", told the audience that big data and analytics are two terms with the same underlying concepts and meanings.

Big data and analytics are among the hottest topics in technology right now. 'Big data' is generated as a by-product of the day-to-day operations of any business. Analytics, on the other hand, works like the human mind. "You take action, learn from the experience and take improved action based on that experience and the cycle continues. Similarly, analytics is all about finding insights or patterns in historical data that can be used in the decision-making process," he said.

Using real life examples, Sheikh, tried to simplify the concept and use of analytics for all types of businesses, including small and medium enterprises that typically do not rely on analytics to carry out their operations. According to him, there is a potent opportunity for small consulting firms to build a specialisation in certain areas of business and to apply analytics-based decision strategies.

While explaining how small businesses can benefit from analytics, he provided the hypothetical example of a company that sells stationary, operates in five regions, and has three national warehouses.

In the first step, he said, the company can implement an order and invoicing system and automate it – this would also lead to data entry. It can then establish a search and lookup system to help trace orders and create lists and counts pertaining to daily orders. The next step deals with the operational reporting that is related to day-to-day functions. Once all these steps are implemented, the company has generated the data it will now analyse. In other words, it now has a history of experiences it can start to learn from.

In the next step, which is called summary reporting and defines future courses of action, the company can use the historical data it has collected to gain insights for better future action. For example, if a company earned Rs200 million in a month, the data is not providing any insights or outlining patterns in the company's business operations. But, if you know that the company earned Rs400 million in the preceding month, you now have a simple pattern to analyse.

Published in The Express Tribune, May 17th, 2013.

Like Business on Facebook to stay informed and join in the conversation.
COMMENTS (2)
Comments are moderated and generally will be posted if they are on-topic and not abusive.
For more information, please see our Comments FAQ