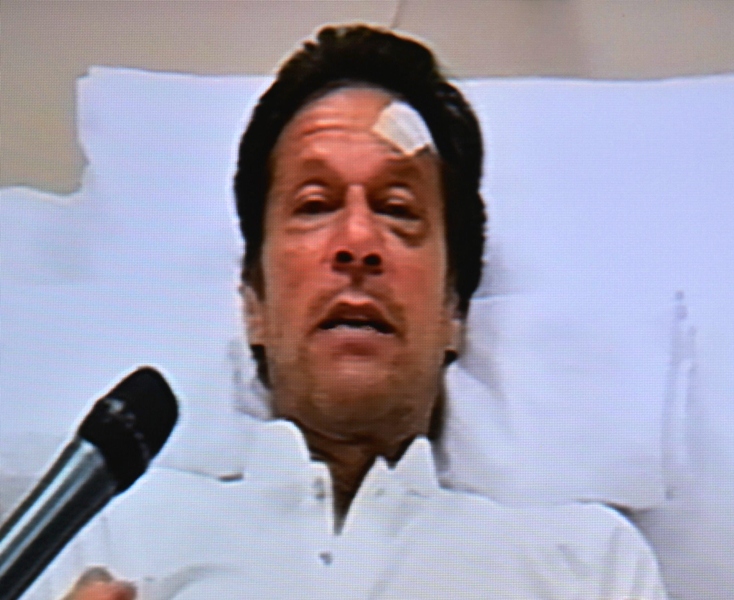 ---
LAHORE: Pakistan Tehreek-i-Insaf (PTI) chief Imran Khan on Wednesday presented his demands before the Election Commission of Pakistan (ECP) and asked that they accept them within three days.

In a pre-recorded message played before the media in Lahore, Khan said that they were demanding a recount in four constituencies, but the election commission should verify the votes with fingerprints.

He said the party had reservations over the results of 25 National Assembly seats.

Protesters in Karachi and Lahore have been demonstrating since May 12 against the results of the general elections. The protesters allege that rigging took place and polling at some stations was purposely delayed.

The PTI chief said that this was the first time the country had seen such a high turnout and the election commission should investigate the allegations or the people would be disappointed.

'Will work with Nawaz Sharif to resolve major issues'

Imran Khan said that despite the differences between him and Nawaz Sharif, both had agreed to work together to resolve major issues being faced by Pakistan. He said terrorism was one of the biggest issues that needed to be resolved.

"I have spoken to General Kayani as well, we all want solutions to these problems."

'Chance to make a modern province'

Khan said that this was the first time PTI had been given the chance to form a government, and they had the opportunity to make Khyber-Pakhtunkhwa a modern province.
COMMENTS (39)
Comments are moderated and generally will be posted if they are on-topic and not abusive.
For more information, please see our Comments FAQ