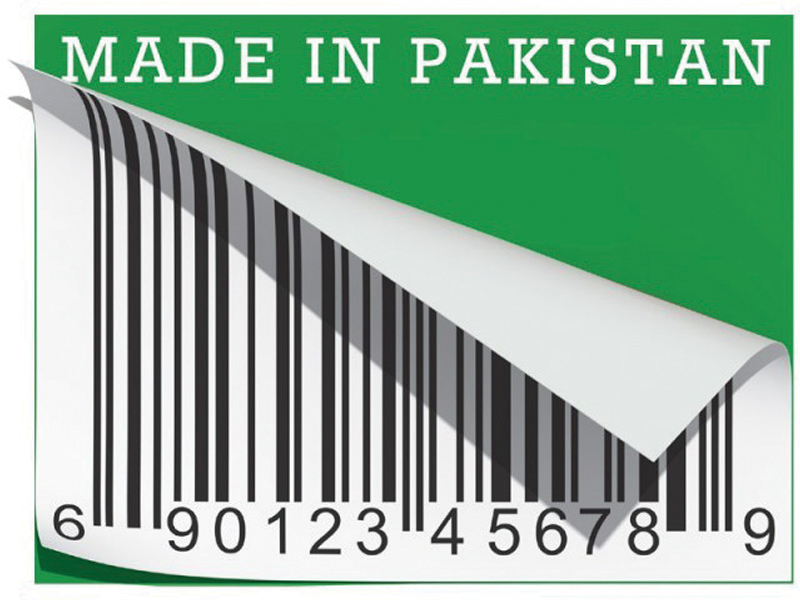 ---
KARACHI:



As Bangladesh's textile industry comes under pressure to improve working conditions, Pakistani garment makers hope to see a rise in exports to global retailers, which increasingly focus on safe factories to place orders.




"We expect to see some of the business shifting to us," said Shaikh Shafiq Rafiq, Chairman South Zone of Pakistan Readymade Garments Manufacturers and Exporters Association (PRGMEA). "The same thing happened to us when there was a factory fire in Karachi. The buyers are wary of public backlash."

Over 1,100 people, many of them women, were killed on April 24 when a Dhaka building housing garment factories collapsed. The disaster sparked angry reaction from international human rights organisations and labour groups to poor working conditions there.

In the last few days, Bangladeshi government has allowed workers to organise labour unions and announced plans to increase wages, which at around $38 a month are the lowest in the world.




Some of the leading retailers like H&M, Inditex and Tesco have also become part of a collaboration that plans to fund projects aimed at improving working conditions in factories across Bangladesh.

"They have two advantages over us – one is lower wages and other is duty-free access for their products to European countries," said Rafiq. "We are catching up on both fronts."

Pakistan is set to enter the European Union's GSP Plus programme that will provide garment exports duty-free access to the EU.

According to provisional State Bank of Pakistan (SBP) data, textile exports were slightly lower at $9.59 billion in July-March 2012-13 compared with $9.792 billion in the same period of previous year.

But readymade garments exports jumped to $1.2 billion from $1 billion during the same period. It is hard to say how much increase Pakistani exporters have seen since the Bangladesh crisis.

"I believe Bangladesh is losing its competitive edge. They have same problems as we do in terms of law and order. As a matter of fact they have seen more labour unrest," said Rafiq.

Meeting safety standards

PRGMEA ex-chairman Shehzad Salim said many firms complying with safety standards of international retailers were running close to full capacity as flow of orders has increased.

"Good companies are not short of work," he said. "But what is happening with Bangladesh will have spillover effects on the entire region. And we are prepared for that."

Pakistan was also in the limelight last year when a fire in a garment factory killed over 250 employees, forcing the industry to impart emergency exit training to thousands of workers.

"Working conditions in our factories are far better than what you will find in a Bangladeshi concern. Conditions are inhumane there," said Salim, pointing out that minimum wage in Pakistan comes to around $90.

Yet, labour organisations say not all the companies follow rules and regulations. There are thousands of small factories, which operate as outsourcing units.

Large firms dealing with international retailers, contract out work to smaller units where working conditions could be really bad, according to industry officials.

Reduced buying power of customers in Europe has led to cutthroat competition among garment makers to reduce cost. Exporters also complain that retail chains are squeezing their margins.

"There is no doubt that prices have been under pressure," said Salim. "But companies which have adopted technology and improved operations will easily sail through."

Taking up the challenge

Power of international brands can be immense. In the 1990s, Pakistan had to revamp its sport factories in Sialkot where hand-stitched footballs involving child labour triggered a global controversy.

Initially, the industry feared that business will go away to other countries, but through efforts of International Labour Organization, Sialkot Chamber of Commerce and Industry, foreign brands and governments most of the production facilities were updated.

"There was an option before the industry to either bow out or take the responsibility and do everything possible to bring a change," said Aijaz Ahmed, who works for the Child and Social Development Organization. "Industry opted for change."

Through effective controls child labour stopped, he said. "We ran rehabilitation programmes and won back confidence of international brands."

Published in The Express Tribune, May 15th, 2013.

Like Business on Facebook to stay informed and join in the conversation.