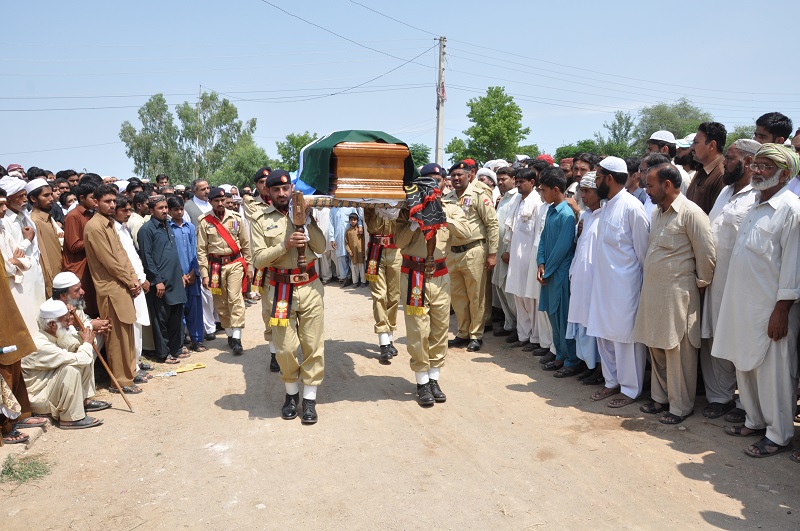 ---
RAWALPINDI: Pakistan Army peacekeeper, Subedar Tanveer Hussain, who was killed in the Democratic Republic of Congo on May 7, was buried in his native village in Chakwal on Tuesday.

Hussain was killed in a gunfight with a rebel group that ambushed the convoy of a UN peacekeeping mission, according to a press release from the Inter Services Public Relations.

A large number of military personnel attended the funeral.

Pakistan has demanded an investigation in to the attack.

Local officials had said last week that at least two people connected to the attack had been arrested.

The Pakistan Army has been partaking in UN peacekeeping missions since 1960, and more than 8,000 Pakistani soldiers are currently deployed in such missions all over the world.

135 Pakistani peacekeepers have been killed in action to date.
COMMENTS (2)
Comments are moderated and generally will be posted if they are on-topic and not abusive.
For more information, please see our Comments FAQ