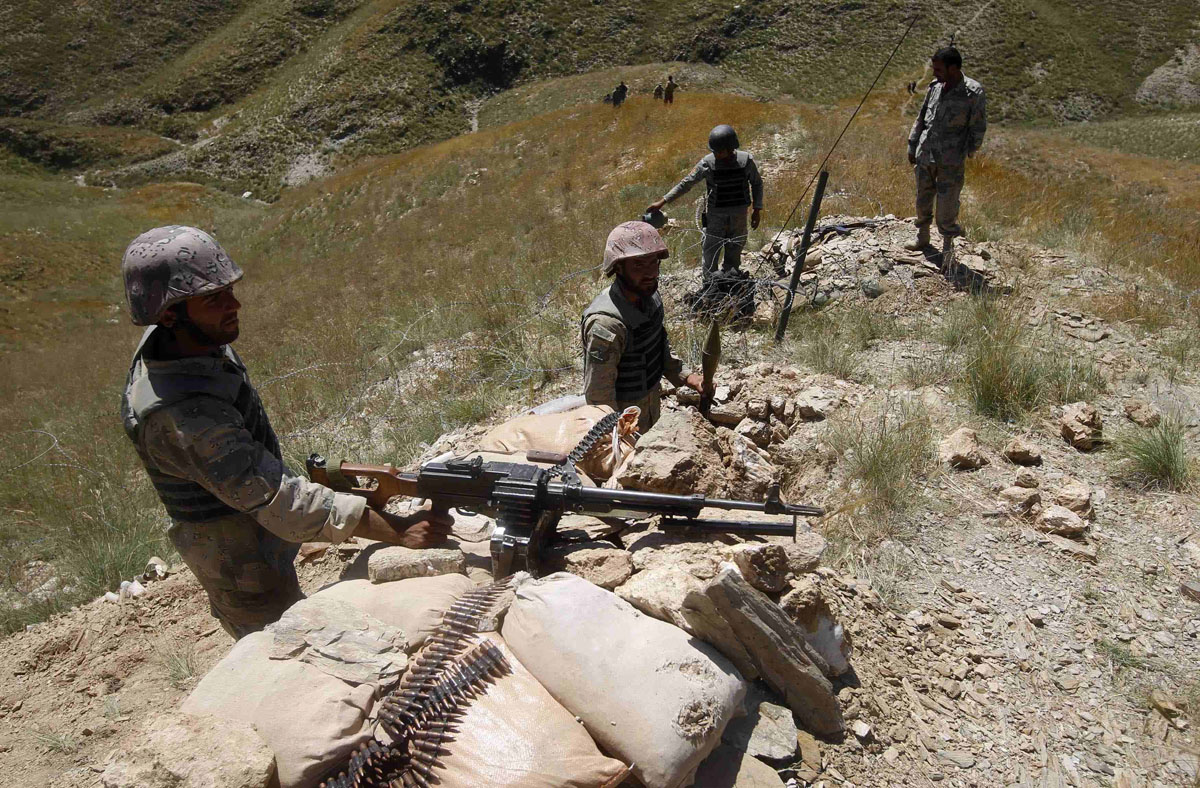 ---
ISLAMABAD:



The Afghan Taliban have called the border clashes between Pakistan and Afghanistan a 'conspiracy', saying that they were ready to defend themselves against neighbouring countries as well as hostile world powers. 




Since early May, clashes in the Goshta area of eastern Nangarhar province, situated close to the Pak-Afghan border, have left an Afghan soldier dead and several Pakistani troops injured. This has led to hostile exchanges between Islamabad and Kabul, increasing tension between the two nations.

The Taliban said the clashes were an attempt to divert attention from the 'rapid progress of the recently launched Khalid bin Waleed spring operation". The ultra-conservative militia had announced the 'spring offensive' in April this year, aiming to free Afghanistan from 'Western invaders'.

Kabul claims that Pakistani forces had built four checkpoints on its side of border in Nangarhar and Kunar provinces, a charge denied by Islamabad. Pakistan says its forces had only renovated its post in the Gorsal area and that Afghan authorities were informed about it in advance.

"We condemn the invasion of our country and its people, be it from the neighbouring countries or the world powers and are ready to safeguard and defend our national interests, sovereignty and territorial integrity," said Taliban spokesperson Zabihullah Mujahid. He added that the Taliban were committed to defending their "beloved homeland and its people like they did in the past".

Published in The Express Tribune, May 14th, 2013.