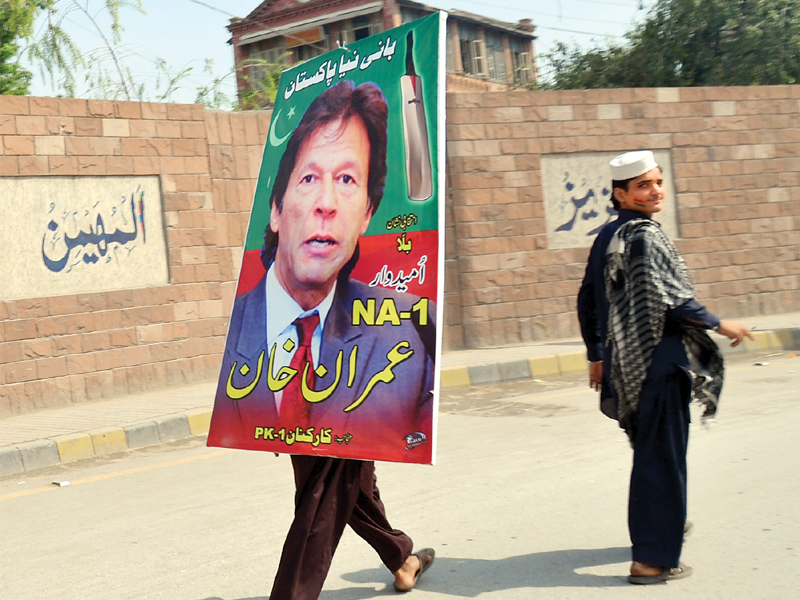 ---
PESHAWAR: The general elections did not prove fruitful for Khyber-Pakhtunkhwa's veteran politicians, but in their wake scrap collectors are now ready to earn.

While no one dared touch posters and banners belonging to the province's winning party-the Pakistan Tehreek-e-Insaf- collectors had started removing election paraphernalia bearing the marks of other political parties by Saturday night.

"The collection of scrap, especially paper and plastic bags, is not considered very profitable. People normally collect metal and plastic bottles," said Farhad Khan, a scrap dealer. He further said people start collecting elections banners and posters immediately after the polls are over. A large number of posters are removed by the municipal committee and thrown away, he added.

"You cannot recycle clothes (used for flags) so people collect them and use them in their houses," said another scrap dealer identified as Anwar Khan from Kabari Bazaar in Saddar.




He added panaflex can be used again but is sold for a very low price as the material is lightweight. "Many candidates sell their unused posters after the elections. These are purchased in large amounts and give the winning or losing candidates an opportunity to earn money".




This time, however, collecting scrap was no ordinary man's job. "The city was full of posters, banners and flags, I saw people hire pickups for the job!" said Anwar, adding as there was no shortage of scrap across the country these days, the prices are likely to drop a considerable degree.

"The key is to collect it in huge quantities, and that is what people are doing".

Published in The Express Tribune, May 13th, 2013.
COMMENTS (1)
Comments are moderated and generally will be posted if they are on-topic and not abusive.
For more information, please see our Comments FAQ