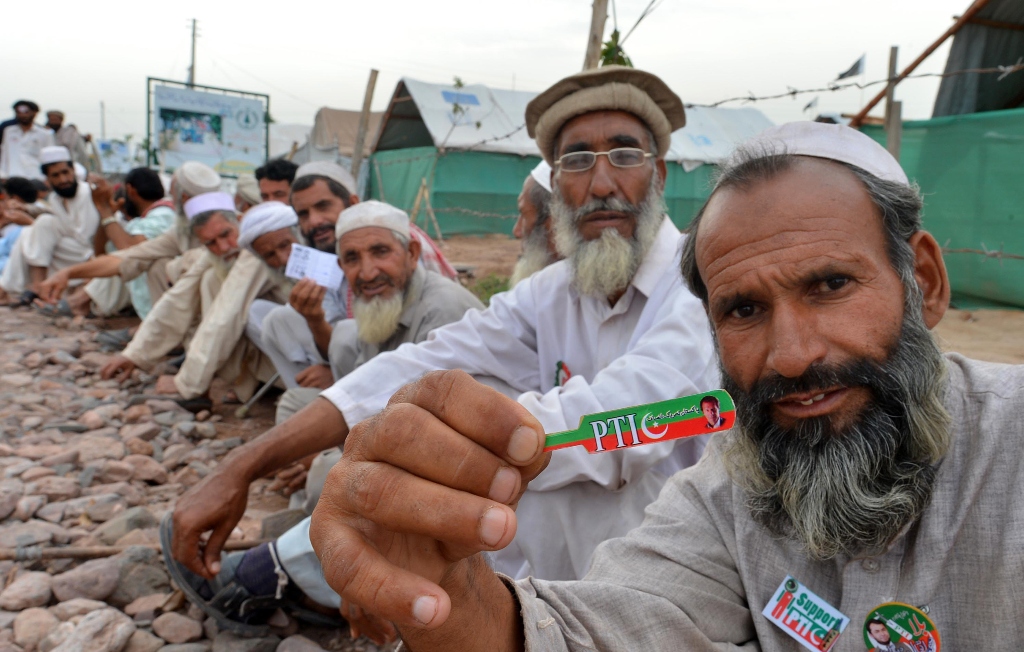 ---
KARACHI: The Pakistan Tehreek-i-Insaf (PTI) demanded the army to step inside the polling stations to stop the alleged rigging going on during the elections.

PTI candidate in Karachi Zubair Khan held a press conference in which he blamed the Muttahida Qaumi Movement (MQM) of carrying out rigging at several polling stations. "In Shah Faisal Colony, MQM workers told people that their votes have been already cast," he said.

"It is unfortunate that 70% of the voters had come out to vote for the PTI, but the MQM who had been acting as a victim was the one involved in creating hindrances. MQM did this because it was terrified of losing seats," he further alleged.

PTI leader Dr Arif Alvi said that the elections were being conducted in a criminal manner. "MQM men were deployed as staff so that they do not turn up at polling stations," he said.

He said that the PTI was being forced to boycott the elections but it will not happen.

"I urge the people to stay out till their vote is cast," Alvi said while advising the election commission to extend the polling time till midnight.