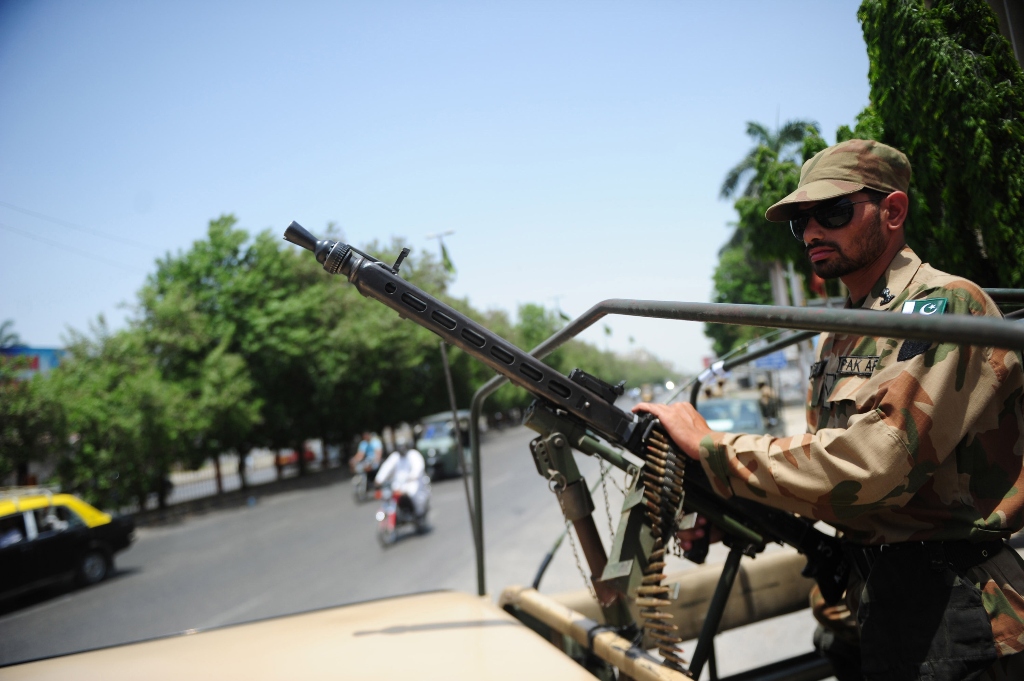 ---
ISLAMABAD:
The government had earlier decided that only police, Rangers and other paramilitary personnel would be deployed at polling stations on May 11. Despite CEC Fakhruddin G Ebrahim's insistence that army personnel be deployed at polling stations, under the previous plan army contingents were to remain on standby to provide a rapid response to any untoward incident.

On Thursday, CEC Ebrahim wrote a letter to Chief of Army Staff Ashfaq Parvez Kayani, expressing reservations over the previous security plan and requesting the deployment of army personnel at polling stations 'to serve as an effective deterrent against violence and rigging'.

"I have been given to understand that this plan is focused on rapid deployment units, which will respond to any untoward incident within a short span of time. Whilst I am certain that this plan has been developed after considering all relevant factors, I feel compelled to raise my concern that this may be inadequate for some polling stations where army presence will be necessary," he observed in his letter, the contents of which are available with The Express Tribune.

"You have consistently told me in our meetings that Pakistan needs free, fair and timely elections, and whilst it appears that they will be timely, we still need to work together to ensure that they are free and fair," the CEC wrote further.

Just hours after receiving the letter, the army headquarters modified the original security plan and announced that army personnel would be deployed at the 'most sensitive' polling stations in the country.

"Despite very little reaction time for a change in the finalised security plan, in deference to the Election Commission's request, the General Headquarters has ordered army troops to modify and further strengthen their plans and affect deployment at the most sensitive polling stations to the extent possible," said an army spokesperson.

According to him, the priority for troop deployment at polling stations would be based on assessment by local civil administration in coordination with intelligence and law enforcement agencies, and local Army commanders.

CEC denies ECP decision made by Member Punjab

CEC Ebrahim has rejected former premier Raja Pervaiz Ashraf's allegations that all the decisions of the Election Commission of Pakistan were taken by the Punjab representative.

"Members of the ECP are entirely independent and neutral individuals who have no political affiliations whatsoever. We all work together as a team and participate in all decisions which are taken by the commission as a whole," the CEC said in response to the allegations on Thursday.

Meanwhile, the ECP confirmed that it had received a letter from the secretary to the President expressing concern over the deteriorating law and order situation in the country during the campaign period. The letter also expressed reservations that some local officials in the government machinery were favouring certain parties and urged appropriate action.

The ECP said it had asked the secretary to provide details of local officials against whom there were allegations of bias so that further action could be taken, but added that it was still awaiting a response.


Published in The Express Tribune, May 10th, 2013.
COMMENTS (3)
Comments are moderated and generally will be posted if they are on-topic and not abusive.
For more information, please see our Comments FAQ