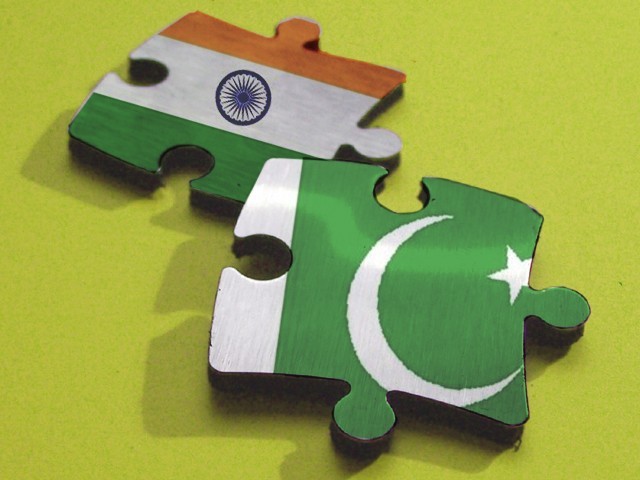 ---
ISLAMABAD/ DEHLI:



In light of the attack on the Pakistani convict, Sanaullah Haq, in a Jammu jail, Pakistan foreign ministry has issued a travel advisory to all Pakistani nationals planning to travel to India.




Following the incident Pakistan has advised its citizens planning to travel to India to exercise 'due caution and care' following reports that their security might be in jeopardy.

A statement issued by the foreign ministry on Tuesday said the travel advisory was being issued in the wake of disturbing Indian media reports that Pakistani visitors might face threats in India.

"We have seen some disturbing reports in the Indian media which indicate that the safety and security of Pakistani visitors to India, including that of over 600 Zaireen (pilgrims) scheduled to visit Ajmer Sharif for the annual Urs this month, may be in jeopardy," the statement said.

It added that the government "wishes to advise its citizens who are planning to travel to India to exercise due caution and care."

The foreign ministry spokesperson said Pakistan would also call upon Indian authorities to ensure that necessary arrangements were in place to ensure security to all Pakistani visitors to India.

Meanwhile, two family members of Sanauallh Ranjay, the Pakistani convict assaulted in an Indian jail, reached India via the Wagah-Attari border on Tuesday and demanded his release on humanitarian grounds.

Sanaullah's brother-in-law Mohammad Shahzad and nephew Mohammad Asif were granted a 15-day visa by the Indian High Commission in Pakistan.

Speaking to television channels, Shahzad said: "We only want to take our brother home. His family is desperate to see him".

The relatives said they had travelled a long way from their village of Aura to Sialkot just to see Sanaullah. They were accompanied by a Pakistani diplomat Iqbal Hussain. The pair arrived in Delhi and was taken to Chandigarh.

Sanaullah, who was attacked in a Jammu jail by an Indian solider convicted for murder, is being treated at the Chandigarh hospital and is in critical condition as doctors have declared him 'brain dead.'

Medical reports state there was no improvement in Sanaullah's health condition and his blood pressure was fluctuating rapidly and his other vital signs also did not look good. The prisoner continues to be "critically sick" and in a "deep coma", according to a medical bulletin issued by the Postgraduate Institute of Medical Education and Research in Chandigarh.

Published in The Express Tribune, May 8th, 2013.