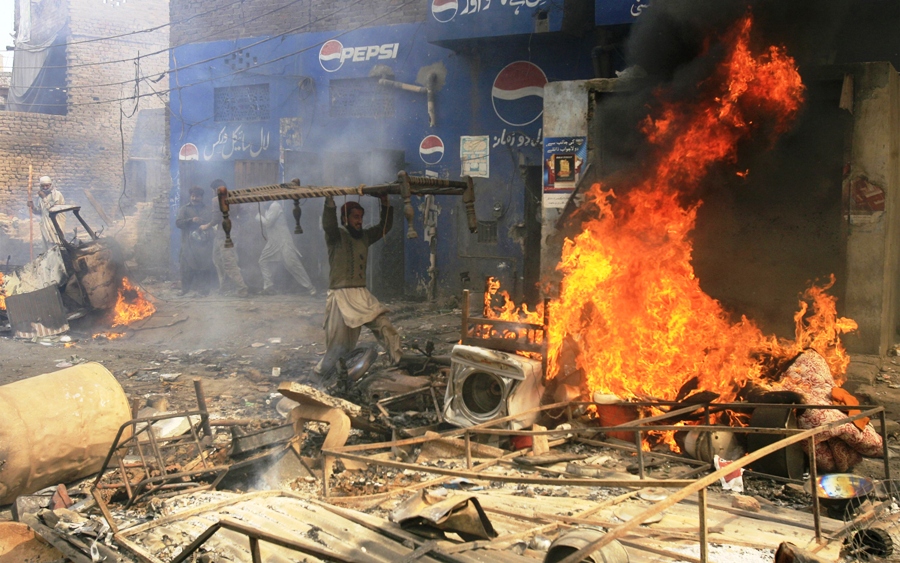 ---
LAHORE:



A division bench of the Lahore High Court on Tuesday granted bail to nine men accused of torching the homes of residents of Joseph Colony, Badami Bagh, after a Christian was accused of blasphemy last March.




Imanullah Khan, Farhan Khan, Laal Khan, Sarfaraz Khan, Anwar, Qasim, Sudheer Khan, Imran Butt and Muhammad Imran were granted bail at Rs100,000 each.

Advocate Aftab Bajwa, representing the nine accused, told the court earlier in the day that the police had falsely implicated his clients, who were poor residents of Badami Bagh and had nothing to do with the arson of 200 houses, 18 shops and two small churches.

He produced before the court photos of Christians protesting against the police for its failure to arrest former MNA Malik Riaz and former MPA Asad Ashraf, as well as PML-N leaders Ghazali Butt and Saleem Mughal, who had allegedly led the mob.

Bajwa said that the police had no direct evidence against his clients and no weapon had been recovered from them. He alleged that members of the joint investigation team and the police had received hundreds of thousands of rupees to implicate innocent people in the case and exonerate the powerful.

He said that at least 30 accused had already been released by the trial court because of lack of evidence.

Opposing the bail applications, Additional Prosecutor General Abdul Samad said the accused had been identified as attackers by witnesses. He said that there was much evidence against them.

The bench reserved its verdict, then announced in the evening that it was granting bail to the nine accused.

Published in The Express Tribune, May 8th, 2013.