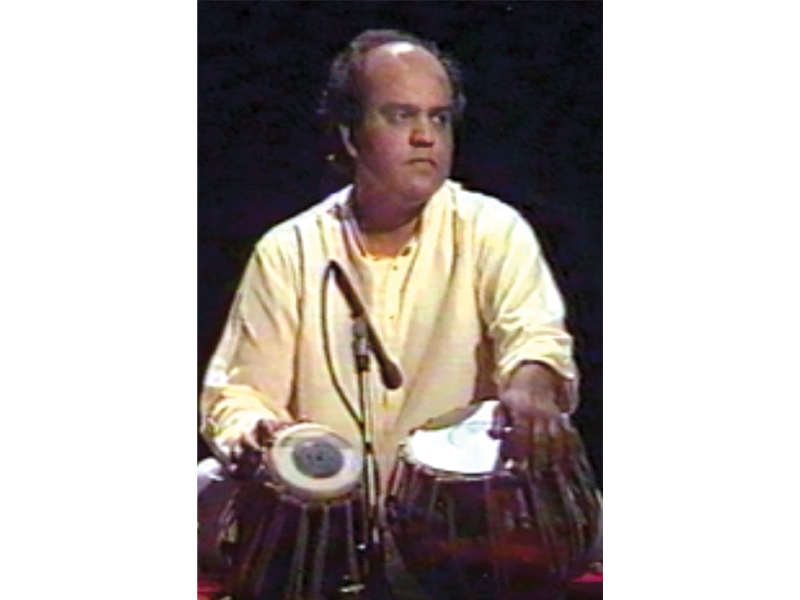 ---
ISLAMABAD:



Ustad Mohammad Ajmal has devoted a lifetime to playing the tabla. It is his bread and butter. For his work, he has also earned a Pride of Performance award but he feels unfulfilled.




"Can you even imagine a classical performance without a tabla? Of course not and yet it is us who suffer neglect and disrespect," he said while talking to The Express Tribune.  

He reminisced the days when classical music was a shared art and instrument players and vocalists lived and worked together in gharanas with set shares in income.

But as the vocalists progressed into individual brand names, the tabla players were left far behind.

"I've told my sons to find other jobs instead," he said, adding "We are no better off than day labourers."

Back in the 70's and the early 80's, the tabla players earned Rs5 per minute at each recording session of the state-run PTV.

One would expect the rate to have adjusted for inflation rate but nowadays, tabla players are paid a meager Rs3,000 per song, that too only the those falling under the "outstanding" category.

Meanwhile, Pakistan National Council of the Arts started out by paying Rs300 per show, and currently pays Rs1,500 to the tabla players. "Now people wonder why there are no more Mehdi Hassans. I've been teaching for the last 40 years and have yet to find anyone as dedicated," said Ajmal.

While money is an essential factor for survival, it is a lack of recognition that troubles the tabla players.

Belonging to prestigious gharanas, where the art is passed down from one generation to the next, they feel the same respect is not reciprocated.

"At a function, a singer would insist that we perform with them, knowing well that the show would not be possible without a tabla player.

But once the event concludes, we are handed a few small notes and told to walk home while special cars are offered to the singers," said an upset Ajmal.

Meanwhile, Ustad Sarfraz, a Christian who has been playing the Punjabi style tabla for two decades, has struggled to carve a niche for himself since he does not belong to any gharana.

He remarked that though mastering the tabla required years of practice, it has now been reduced to a weak instrument, a mere filler for background sound. "I have only seen one exclusive tabla show in the capital city, that too by Ustad Shaukat Khan."

The maestros feel that a lack of institutions will soon result in the extinction of professional tabla playing.

"We have young students asking how much time it will take for them to learn the tabla. We just laugh in resignation. How are we to explain that it is a lifelong learning process? In today's fast-paced world, the young generation has no time to learn," said Sarfraz.

Moreover, with vocalists charging over Rs100,000  per show, the handing over of small sums of Rs2,000 to Rs10,000 into the hands of tabla players, remains a stark reality.

Published in The Express Tribune, May 5th, 2013.