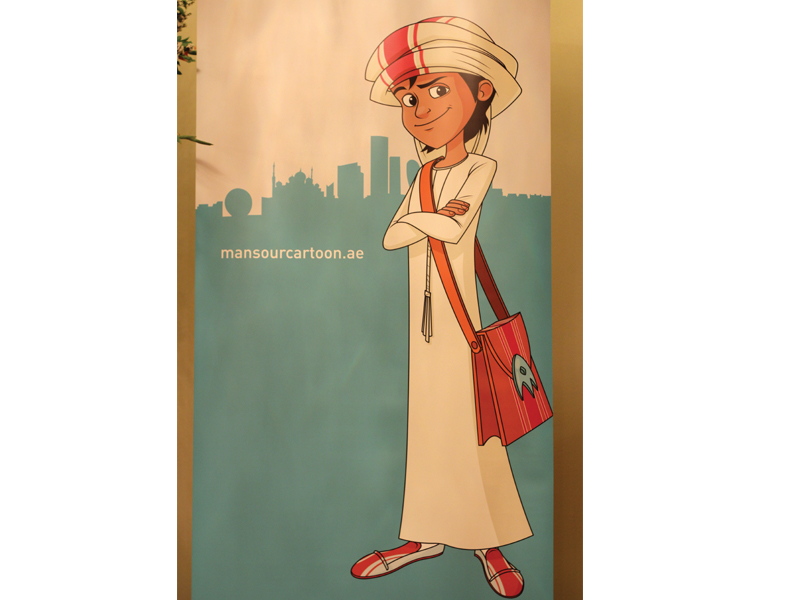 ---
KARACHI:



Pakistani animators are at par with animation artists from Vietnam, South Korea and Singapore – countries known for high-quality production of 3D-animated content – according to Stu Gamble, head of creative and production at Fanar Production, a UAE-based computer-generated animation company.




Gamble was speaking to The Express Tribune on Thursday evening at a dinner organised to celebrate the launch of Mansour Cartoon – an animated cartoon series for Emirati children produced in the Karachi studio of Ice Animations, an animation company which is part of the Lakson Group. Gamble said Ice Animations and other Pakistani visual effect companies have the potential to compete in the global animation industry.

"Cartoon Network and other top producers from the West have actually said that it [Pakistani animation] is very high-quality animation. So you're actually standing up against some of the bigger animation houses," he said.

Mansour Cartoon is a project of the Mobadala Development Company, which was established in 2002 by the Abu Dhabi government and has interests in a range of fields, including healthcare, infrastructure, financial services, aerospace, real estate, metals and mining and information and communications technology.




Mobadala hired Fanar Production, which did the pre-production work on the project. This involved creating designs, colour schemes, scriptwriting, direction, production management etc. The production and part of the post-production of the series was outsourced to Ice Animations. "Ice Animations was by far the best in delivering the kind of quality I was looking for," Gamble said, adding that the company also offered very competitive rates. Pakistan's geographical proximity to the UAE also made it easy for Gamble to travel back and forth and keep track of the project.




Gamble believes the total size of the global animation industry is roughly $100 billion. About 20% of it consists of animation in the television industry alone, he says. "Animation is everywhere. It is in films, TV, computer games; but it is very difficult to get ahead in this field," he observed.




The animation industry catering to the TV segment is concentrated mainly in China, Singapore and other countries in the region, Gamble says, while the animated films industry is concentrated mainly in the United States. "The Middle East is an emerging market, and they need to invest more in developing needed infrastructure," he added.

While speaking to The Express Tribune, Ice Animations CEO Asif Iqbal said that the company earns most of its revenues serving foreign clients, but is involved in a few local projects as well. "We have so far made three live action visual effect films for international audiences. As far as I know, we are the only Pakistani company that does this kind of work at the international level," he added.




Mansour Cartoon is a 13-episode, Arabic language television show that revolves around an Emirati kid called Mansour. Its first season has already aired in the UAE. Iqbal said Ice Productions will be producing the next season, too, which will be aired during the month of Ramazan.

Rashed Al Harmoodi, who created Mansour and works for the Mobadala Development Company, told The Express Tribune that Mansour is a role model for Emirati children. "He is a role model that kids can relate to. He drives kids towards different industries that we want them to go to. He is into science and engineering. He has built a robot that is a walking encyclopaedia and a search engine with high capabilities," Harmoodi said.

Published in The Express Tribune, May 4th, 2013.

Like Business on Facebook to stay informed and join in the conversation.
COMMENTS (10)
Comments are moderated and generally will be posted if they are on-topic and not abusive.
For more information, please see our Comments FAQ