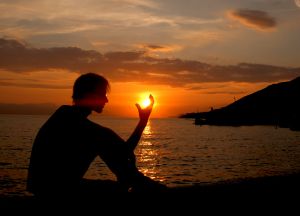 ---
ISLAMABAD:



The School of Modern History and Philosophy was re-launched in the federal capital on Thursday under the aegis of the Friedrich-Ebert-Stiftung (FES).




Around 50 people from all walks of life attended the first session of the school, which will be conducting fortnightly sessions over the next six months.

Students, teachers, retired bureaucrats and political workers — young and old — listened with intent, and participated in the discussion, as veteran writer and intellectual Ashfaq Saleem Mirza, who will be chairing the sessions, gave the first lecture of the programme. The lecture was dedicated to the socio-political history before Rene Descartes, a French philosopher considered as one of the founders of modern Western philosophy.

Before launching into a discussion about the factors that led to the dawn of the modern philosophical era in the 16th century, Mirza devoted some time to discuss history and philosophy.

With the sentence "the state of social sciences is hopeless in Pakistan" flashing on a powerpoint slide in the background, Mirza claimed that Pakistani syllabi presented a distorted history and had fallen behind the times. He said attempts to rid the curricula of propaganda elements had met with failure, not dissimilar to the resistance faced by progressive ideas in human history.




"It is difficult to introduce new ideas and theories, because they challenge the established order," said Mirza.

The school first started in 2011 with the mutual agreement of FES and Mirza. Back then, the school had conducted 18 lectures over a period of nine months.

"We hope this will be a space that goes beyond the day-to-day questions to connect our political reality with the underlying, deeper philosophical questions," said Resident Director of FES-Pakistan Philipp Kauppert.

In the current series, those who have registered for the programme will be discussing philosophers such as Descartes, Spinoza and Hobbes as well as concepts related to causality, epistemology and the validity of knowledge.

FES is a German nonprofit organisation that has worked in Pakistan since the 1980s in the fields of democracy promotion, labour relations and international dialogue.

Published in The Express Tribune, May 3rd, 2013.